Mixed Reactions as Legal Sports Betting Comes to New York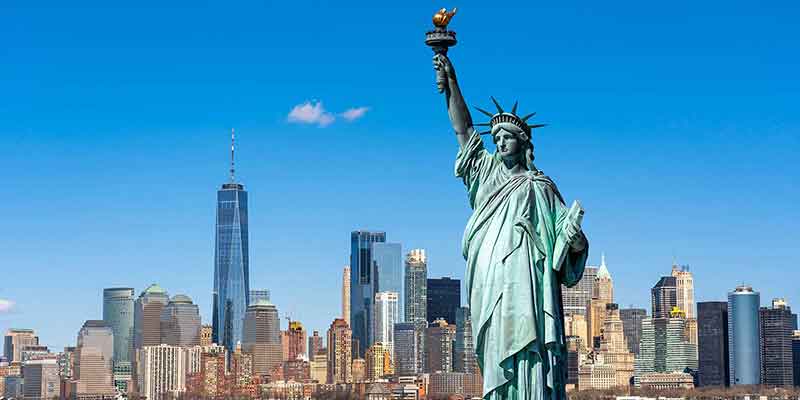 After a very long wait, legal and regulated sports betting finally went live in New York last Saturday. This followed the state's gambling regulator's decision to approve the licenses of Caesars, DraftKings, FanDuel and Rush Street Interactive. All four sports betting operators have been operating in the state for about a week and things are looking rosy so far.
From the time that the activity launched, there was massive interest in the sector. According to GeoComply, the Empire State's gambling online sports betting generated 5.8 million geolocation pings within the first 12 hours of its launch. Each of the operators also reported very impressive numbers from the launch date which goes further to prove just how lucrative the sector is. Caesars, for instance, processed nearly a million bets within the first two days alone.
The debut of sports betting in New York was a long time coming. The market was more than ready for the decision and it seems to be paying off, at least for the most part.
While the arrival of sports betting to the state is a gamechanger, some concerns have come up recently.
Is the Massive Interest Just a Fluke?
New York sports betting began on a very high note which is not surprising especially considering the demand for such services across the country. However, there are some concerns that the flurry of activity noted after the launch may have been a fluke of sorts. According to renowned analyst firm Regulus Partners, the impressive launch may have been driven by excessive promo spending.
"…operators are being driven to take unsustainable tax losses by adopting their unworkable standard business model out of a fear of losing initial market share."

Regulus Partners
The inclusion of launch promos is not unheard of in new betting markets. Still, sometimes this may result in traffic surges that are likely to slow down once the promotional periods elapse. In the case of New York, we will have to wait and see how things turn out. Thankfully, the brand names operating in the state have a reputation for finding innovative ways of maintaining gamer interest.
Concerns About the Tax Rate
As per the terms of the Empire State's sports betting regulations, the sportsbooks are subject to a 51 percent tax rate. This is among the highest tax rates in the country which means it could be very hard for operators such as DraftKings and FanDuel to profit from the activity.
It will, of course, take a bit of time to analyze the full impact of the tax rate but initial impressions do not seem very good. Since operators still have to invest heavily in marketing and promotions, the revenue outlook may be rather dull for at least the next few months.