US Betting Sites
Sports excite us all in different ways, and before long, some may be tempted to check what US betting sites have to offer. Whimsical betting odds, a considerable number of possible wagers to stake, and many promotions are part of that offer. We cover all of these in our rundown of the top online betting sites in the USA.
So, if you want to get the scoop of what the best US sports betting sites have to offer and you'd like to bet on sports and fancy a flutter, then you need not look further. We'll tell you all you need to know about the top online betting sites in the USA right here. We will unpick common bugbears, such as wagering requirements for you and teach you how to stay safe with your bookmaker.
#1

Betonline
Welcome Bonus:
50% up to $2,500
Sports
Casino
Esports
Poker
#2

Bovada
Welcome Bonus:
50% up to $250
Sports
Casino
Esports
Poker
#3

MyBookie.ag
Welcome Bonus:
50% up to $1,000
Sports
Casino
Esports
Poker
Promotions at the Best Online Betting Sites in the USA
Let's unpick promotions first. All US betting sites have some form of a welcome incentive designed to prompt you into action and place your first wager. The nature of bonuses varies. Most commonly, you are looking at the so-called matched bonus, meaning that you will be entitled to a monetary boost, which adds a 100% of your first deposit as extra money. In other words, your first deposit has been matched. Still, match bonuses come with a handful of prerequisites.
If you are only now putting your toes in the vast waters of sports betting, it may be worth knowing that the best online betting sites in the USA have a handful of rules that we bettors tend to overlook.
Wagering requirements are an essential and inseparable part of any bonus or promotion an online bookmaker runs. In simple terms, wagering requirements are the set of conditions that determine whether you have honored your end of the bargain.
They come with another metric known as roll over requirements. A roll over requirement, usually around x5 (times five) asks of you to wager your first deposit five times. Some promotions could be more demanding and expect you to playthrough both your deposit and bonus amount (credited upon making a deposit as a matched bonus). Let us examine the following situation:
You are after a welcome bonus that offers to match your first deposit by 100%. You have placed a qualifying deposit worth $25. The bookmaker matches you by 100% and adds another $25, rounding your bankroll to $50. If the wagering requirements demand of you to play through both the deposit and bonus amount, it means that you have to wager $50*5 or play through $250 in total. Understandably, the sum will be larger if your initial deposit is heftier.
Thankfully, the sports betting sites in the USA that are worth your attention will make it very obvious that you need to honor the wagering requirements before you can withdraw any money from your account. Failing to fulfil the prerequisites will disqualify you from the bonus.
The Goodies of the Top US Betting Sites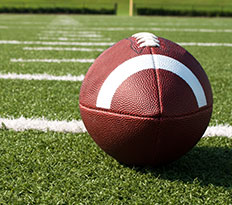 We talked about the practical matters when it comes to picking top betting sites in the USA and abiding by their set of rules. However, if the above description may have seem a tad discouraging, you need not worry. In fact, most established bookmakers run goodies all around the year. You start with your daily specials and go through weeklies, monthlies and seasonal bargains. Big cash pots spring into life around the time of a major match or tournament is imminent.
The treats you can lap up are quite versatile. You could step up your betting by using accumulators and run greater odds for a chance to turn a pittance into riches. Well-thought-out promotions offer you a chance to score a killing quickly and rake in big money. Naturally, all promotions will come along with their own wagering requirements. Those are subject to change, although they are unlikely to change once they appear as part of the official promotions T&C.
However, regular promotions do not exhaust all the treats the best sports betting sites in the USA can entertain you to. Many bettors prefer to check on their running wagers from their mobile phones or tablets. Convenience is a key to cultivating a loyal audience and bookmakers are decisively adapting their offer to cater to mobile-prone players.
Apart from optimizing their desktop portals to be accessible from a smartphone, bookies are now developing mobile apps that incorporate the full functionality of the betting website itself. Most commonly, you may choose between two iterations of the mobile app:
IOS to entertain Apple users and slick design aficionados who fancy a quick bet;
Android to cater to the other mass market or mobile users.
The race to develop mobile-friendly and apt solutions has been a leading trend among US betting sites. Increasingly, mobile apps pack an ever more powerful punch and incorporate some of the most noteworthy features bookmakers have to offer.
Live Betting Bonanza Around the United States
A smart sports bettor would know that live betting could be a dangerous thing to a novice. However, where the odds become larger, so does the potential earnings. Well-seasoned players have been accustomed to following the fast-paced nature of live sports betting whereas some fans have done it for the extra kicks. Whatever your personal motivation, there may be a few things well worth considering first:
Have you had enough time to study the tournament and odds?
Do you go into live betting from the position of an experienced bettor?
Are you familiar with the concept of managing your bankroll?
What do you know about odds in general to use to your advantage?
As a rule of thumb, you should consider many things before plunging head first into this segment of the industry. Understandably, the best online betting sites in the USA will strive to provide you with the tools necessary to enjoy a fulfilling betting experience. However, caution is advisable. Most commonly, the key to besting the bookie lies in having a general idea in what will most likely transpire during the event you are wagering your hard-earned money on.
This resonates with particular veracity when it comes down to live betting. Odds are never carved in stone and bookmakers will adjust them to reflect the most likely course of action in a heartbeat, which means that you need to be quick to call out a potentially losing wager. Overwhelmingly amusing, live betting holds a fair promise to notch up a respectable prize, but it should nevertheless come with the prescience of an experienced gambler.
Whether mobile or desktop, your bookmaker should be a licensed bookmaker. Here's a handful of telltale marks that render the bookmaker as a trustworthy authority where you can safely deposit your cash.
All respectable bookmakers will strive to protect you from the sticky paws of ill-meaning third parties. With this in mind, the green padlock next to the URL of the bookmaker in your browser means that the bookmaker uses SSL encryption, which complies with security standards. Most US betting sites will allow you to introduce PayPal as a way of depositing and most likely withdrawing your proceedings from the website, which adds an additional layer of security.
A Final Thought on What Makes US Betting Sites Reliable
US betting sites know how to incentivize their customers. They run regular promotions and offer the equivalency of impenetrable security as personal data is stored carefully. In addition, most bookmakers worth their salt will allow you to add more layers of protection between you and the website by using an e-wallet to settle payments for example. True, they will require of you to confirm your identity as part of their bid against underage gambling and helping compulsive gamblers stay safe.
Becoming a member at a top-notch bookmaker in the United States is not at all grueling. Make sure to peruse our comprehensive reviews on what bookmakers we find merit a chance. You may also allocate some time in additional research and digging up past misdeeds by your bookie. However, be forewarned that the reviews you read from elsewhere may be tinged with bias, for example by individuals who have ignored the wagering requirements. Stay smart gamers, and read the fine print.