Top Poker Bonus Code Offers
In order to attract players to play on their site, many poker rooms offer various forms of bonus to new customers. Some of these are exclusive to other websites and require a poker bonus code and some are given to all players when they sign up to a poker site automatically. However you receive a bonus, it's always good. Here we will focus on a form of bonus which is growing in popularity, the no deposit bonus.
#1

Betonline Poker
Welcome Bonus:
100% up to $5,000
Sports
Casino
Esports
Poker
#2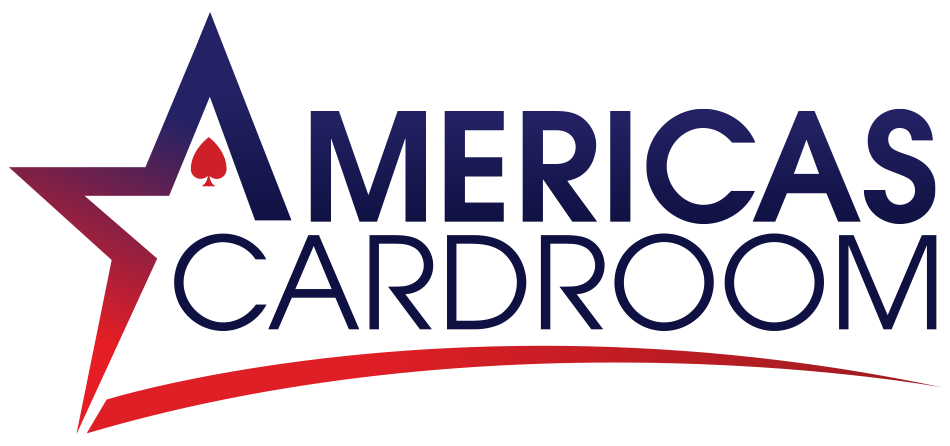 Americas Cardroom
Welcome Bonus:
100% up to $1,000
Sports
Casino
Esports
Poker
#3

Everygame Poker
Welcome Bonus:
100% up to $1,000
Sports
Casino
Esports
Poker
No Deposit Bonuses
No deposit bonuses are bonuses which are given to new players at a poker site. As the name suggests, you do not need to deposit any money into your account in order to receive one and there is no further obligation to remain a player at that particular site once you have accepted the bonus. Sometimes a poker bonus code is required to receive a no deposit bonus, but most are given out to every single new customer of the poker site which offers the bonus.
The amount of money given to new players in the form of a no deposit bonus varies from poker site to poker site. $10 or $20 is a realistic amount of money to expect, but due to the growing popularity of this kind of bonus and the amount of competition between poker sites, there are now some sites offering larger amounts and this trend can be expected to continue.
How to Claim Your No Deposit Bonus
Claiming a no deposit bonus couldn't be simpler. All you have to do is register at a poker site and once you have verified your account you will be credited with the bonus. An account is generally verified by responding to an email the poker site sends you and by providing the site with a copy of your photo ID, such as a passport or driver's license, and a copy of a letter which proves your address is correct, such as a utility bill or cell phone bill.
If the poker site requires you to use a poker bonus code in order to receive the no deposit bonus, then you can simply type this in when prompted.
Playthrough Requirements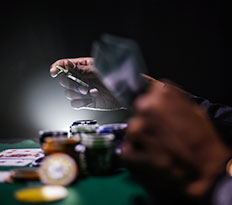 As with most other types of casino or poker room bonuses, the no deposit bonus is not just free money. It must be played through a certain number of times before it becomes yours and can be withdrawn from your account.
It will mention this in the terms and conditions of the bonus and it can vary from site to site how many times you need to play through the bonus amount. If your no deposit of $10, for example, has a playthrough requirement of 15 times it means that you must stake a grand total of $150 before withdrawal is possible.
As with every other kind of bonus, we strongly recommend that you read the terms and conditions before accepting a no deposit bonus.
No Deposit Bonus Pros
A no deposit poker bonus code allows you to try out some of a poker site's games for free, but with a chance of winning some serious money. If you're serious about poker you will already have practised the game a lot on free sites and once money is involved it will give you a real chance to see how your skills are shaping up. Stick to small stakes though – you don't want to blow the full bonus straight away.
Another advantage is that you can start playing before you deposit any of your own money. This means that you don't need to enter your credit card number or arrange any kind of transfer of funds to the poker site in order to start playing with real money.
No Deposit Bonus Cons
The playthrough requirements, as with any kind of bonus, can seem a little strict. You will need to be consistently good in order to be able to withdraw any of the bonus money.
It can take a while to receive your no deposit bonus when you have to verify your identity first. Some poker sites take several days to verify your account so you won't be able to start playing immediately.
The bonus is quite small. Compared to many first deposit bonuses, which can sometimes be hundreds of dollars, $10 seems far from generous. Free money is free money and you shouldn't complain, but it might not last very long.
You might have to deposit in order to withdraw. After you fulfil the playthrough requirements you might have $5 left in your account or you might have increased your balance to $15. Some poker rooms have a minimum withdrawal amount of $20 and you would actually have to make a deposit (minimum might also be $20 for this) before you can take it out of your account.
Hopefully if this happens there is no fee for depositing or withdrawing funds at that particular poker site.
Other Poker Bonuses
The no deposit bonus is not the only form of bonus available to poker players. The following are also fairly common:
First deposit bonus – your first deposit (and sometimes subsequent deposits) will be matched by the poke site up to a predetermined amount.
Reload bonus – similar to the first deposit bonus, but for established customers.
Referral bonus – get a friend to join a poker site and they might give you a cash bonus.
Bonus for using an app or software – download a poker rooms mobile app or proprietary software and you could be in line for a cash bonus.
Some of these bonuses will require a poker bonus code and some will be given to all players at a particular poker site. Check the terms and conditions before you sign up and before you accept any of these bonuses.