League of Legends Betting Sites
League of Legends may have started as what chin-wagglers would have called "a cheap knock off". Who cares what the naysayers may have had in mind when today LoL is the world's premier MOBA title, effortlessly outpacing the competition and welcoming new players everyday owing to its mild learning curve. Not only that, but the hundreds of channels that provide quality LoL content has led to the appearance of LoL betting sites – places where you can test the fortunes and see what comes out of it. If you care to learn more about how a hobby can be turned into somewhat remunerative activity, then read on.
#1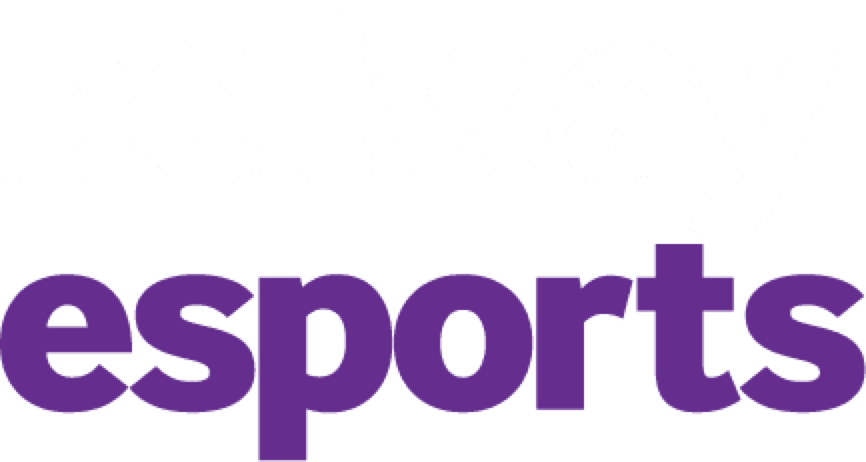 Betway Esports
Welcome Bonus:
100% up to $60
Sports
Casino
Esports
Poker
#2

EGB.com
Welcome Bonus:
100% up to $28
Sports
Casino
Esports
Poker
LoL Betting Sites Bonuses
The vortex of spells and blades known as LoL provides you with quite the decent chance to turn a profit. If you have decided not to become a professional player after all you can still benefit from the available LoL betting sites. The industry has grown at a rather satisfactory pace and today you can plonk down a wager without having to worry too much about squandering your money.
At least if you have decided to keep yourself informed about the game and the community. Outsiders may struggle a bit. You'll have a lot to grasp at first. That's why we recommend opting for the available League of Legend bonuses. Not all bookies run those, but the few that do will have you multiply your initial investment multiple-fold.

Of course, you may debate whether that's a good idea to begin with. Bonuses do come with a few pesky requirements that can turn a glorious moment of exploring your favorite game from a new angle sour. And yet, it's nothing that some proper research couldn't solve.
The Welcome Treat
The bonuses are mostly minor sums, ranging between $10 and $15. A few bookies have a rather more significant welcome bonus that easily exceeds $200. However, the wagering requirements could also prove buggers and we recommend that you stick with small sums, especially if you are new to the segment.
Apart from the welcome offer, you may pick some weekly special or day-specific treat, which will introduce excitement and diversity in your gambling routine. Because LoL is a centerpiece eSports, you can expect the game to offer a much broader market. Naturally, you will get quite a few promos more that come along with your game and offer to add excitement to it. Specific events are highlighted by the bookies, too, giving you an opportunity to quickly take notice of the events that are likely to fetch you a pretty penny.

Ultimately, though, it all boils down to your understanding of the game. Would you stake a hefty sum on Jin Air Green Wings or would you rather go after Griffin's small profit margin? Supplementing a value betting situation on JAGW with any bonus could spell riches. Then again, you ought to make sure that your bet will pay off.
Understanding the Odds in League of Legends
Odds are, for the most part, a purely bookmaker term. They come with certain conditions and show the sum that you usually win. Predominantly, odds have all ended up being expressed as decimals. True, punters in the UK may prefer fractions, such as 1/5 and so forth whereas US gamers are fond of their moneyline bets -110 + 110. Then again, all agree that decimals are easy to grasp.

Decimals simply tell you how much dollar you stand to make on top of your bet, for each unit of currency you have wagered. Let's say that you have decided to stake $1 on JD Gaming. This means that if they win, they will fetch you $1.18 on top of your wager. However, wagering on Funplus Phoenix can provide you with a better return on your investment, but then again Funplus Phoenix's chances of winning is slimmer.
A common strategy is for gamers to stick with the favorites and rake in the slightest profit margins possible while assuring that they are winning in the majority of events. Of course, when there's such a gap in the odds, you will have to ask yourself if the bookie has calculated them properly. Funplus could be in fact better-poised to win, despite what the odds suggest. A quick way to dissipate any doubt is to double-check the odds with another bookie.

Looking at another game, J Team promise to bring you in more in the way of reward at 2.47. Conversely, HK Attitude, on the other hand, seem poised to win and the odds for them are a fair bit better. Question is if your knowledge of the current meta game and the competitive scene by regions is sufficient to provide you with steadfast guidance in your betting efforts.
The odds can be particularly useful when you try to determine whether your gut feeling has been right. In the majority of the cases, your judgement call, if you have done your proper due diligence, you should usually get the odds right. Now, a more important question is, at what point should you refrain from backing the underdogs.
A difference between 1.50 and 2.50, for example isn't so significant. In fact, you can somewhat reliably stretch this to 3.0 in the difference between teams and still bet on the underdog with a fair certainty that they stand a decent chance to distinguish themselves in the match.
Remember that basing your calls on what wager to place should be a mixture of your own knowledge as well as statistics, including the bookie's own take on the matter. This stratagem promises to produce the most reliable and long-term viable results.
Picking Your Favorite Type of Wager
The game will provide you with multiple scenarios to wager on. These unique betting opportunities are appreciated by bookmakers in equal measure – why, because they posit alternate scenarios where it's no longer a matter of who will win. Instead, you focus on trying to gauge other metrics, which seem to be of equal interest to an eSports enthusiast who has been around the game for months now:
First blood – Which team will manage to down an enemy's hero first.
First destroyed building – Will A or B manage to bring ruin to an enemy's structure before their opponents?
Game finished before certain time mark – As the bet suggests, you will be betting on how long it would take for a game to be brought to an end.
Tournament winner – You simply pick and place a sum on the likely winner of an event. The earlier you do, the higher your yields would be.
Match winner – The likely team to win a given match is called match winner, and the bet you can make here is to back the said team.
In-play or Live – The type of betting that takes place in real time, i.e. when the game is up and running. Bear in mind that while you can watch the game in 'real-time,' there's a delay between the events as they happen and what you see on your stream. The most reliable bookies will even note this down.
Of course, individual bookies may come with rather more sophisticated scenarios, albeit it's entirely up to supply, demand, and their willingness to experiment. Apart from homing in on the most decent bets out there, you may benefit from knowing and studying the local markets.

For instance, China is one of the bastions of League of Legends, meaning you can acquire insight into the local scene fairly quickly. Europe and North America are also popular places to bet. However, if you pick the marginal markets, such as Oceania, for example, or focus on individual countries, say Poland or/and Ukraine, you may stand to benefit from wins that other bookies and gamers have overlooked.
There's a point to studying local markets, but this will come at the expense of time. Ultimately, it will be entirely up to you how much time you want to allocate doing just that.
Learn the Lore, Study the Game & Mechanics
How, though, to have an insight into the game that you love so much and want to be a good bettor at? The answer is not all that complicated – persistence is key. To become successful at your chosen hobby horse, though, you will have to allocate some time familiarizing yourself with the particular vernacular of the game.
Understanding key terms, including meta and when a Baron should go down and what the benefits thereof are is instrumental. Whilst, such knowledge will not always translate into you being able to predict the outcome of a game, seeing aberrations from normal gameplay can hint that either a big cheese is afoot and you should start thinking about the chances of it turning out to be a big flop instead.

Going through individual picks and team compositions is another pillar of your future bet. This is particularly true when betting via the In-Play feature. You can easily see what shape a game is likely to take before actual events have transpired. Of course, accounting for personal skill is also important. Having IMP carry for your team would defeat most of the odds, as the South Korean adolescent is a game-changer in all games he participates in.
Map layouts are also important. Even though the Summoner's Rift will be the main venue of the clashes, it will help to know how patch notes influence the arrangement of the map. Oftentimes, patches could render certain toons not so much useless as significantly less efficient. If your team has failed to consider those, you may want to switch sides for a while.

The layout itself is not subject to changes as often, but every now and then the neutral creep will be shaken up in a big way, changing the physics of the game in a rather significant way. Keeping yourself apprised of such changes is helpful.
How to Pick the Best LoL Betting Sites
We have been happy to research the topic and help you have an insight in the complicated world of League of Legends. Of course, much more can be said about the game, as it's an inexhaustible fount of theory-crafting and exciting new ways to defeat the enemy. However, a more pressing question at hand is – how we pick the best LoL betting sites, and it's a good question indeed.
We always make sure that the bookmaker we review is licensed. There are multiple parties that do that. Authorities are happy to land their support for the endemic bookies. Failing that, it may be the Esports Integrity Coalition (ESIC) themselves who have landed their support for the website.
Even in the absence of a license, you needn't hurry and scratch off the bookie off your list. Many of those operators are new, but they have been operating in one of the most contentious industries. It helps to carry out your individual research. We usually check with Reddit, customer support and then trawl the Internet for any bit or bob of negative info that we can find.
Having worked on Due Diligence projects for a few years, we know how to find muck if there's muck in the public domain. And above all else – we are gamers and bettors at heart. We are not here to suggest just any LoL betting site. We are genuinely hunt down the best ones and kindly invite you to share a few wagers with us. Of course, turning a profit will not always be easy.
However, the fun of the activity is. Add to the excitement of watching sports. Multiply your bets in the process or in the very least – get a few extra kicks.