Mob Boss Joey Merlino Pleaded Guilty of Illegal Gambling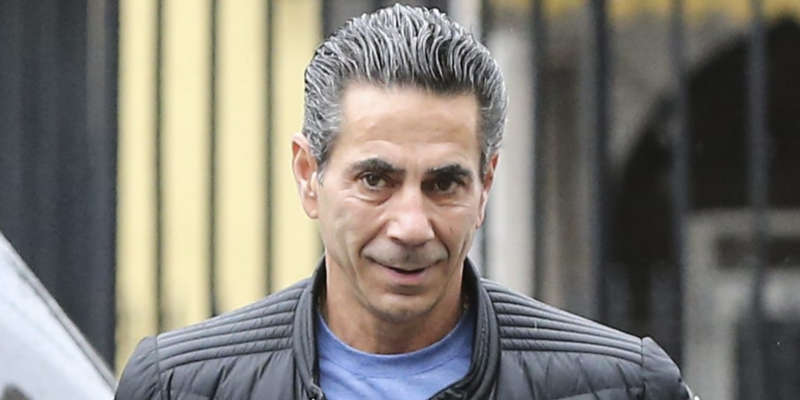 Joey Merlino, better known as Skinny Joey pleaded guilty to a single count of illegal gambling. Though the cops are already happy that there will be no retrial, the judge exactly isn't pleased. This is the first time that Merlino actually admitted that he was guilty. He has been known for taking things to court and never admitting to any of his criminal conduct.
Merlino is known as the head of the Philadelphia mob. According to Merlino's lawyer, Edwin Jacobs Jr, he said that this is the most "prudent" thing to do on the part of his client. He also said that Merlino "has been gambling his whole life".
Why is The Judge Unhappy?
The judge was unhappy because by pleading guilty, Merlino will only have to deal with a maximum of a two-year sentence. Also, this means that the prosecutors will drop all the cases that are against him. What exactly are the cases against Merlino? Among the things that he was up against include illegal gambling, loansharking, as well as racketeering and health care fraud.
Though he is getting a maximum of two years in prison, racketeering, on the other hand, could've given Merlino a maximum of two decades in prison.
Declined to Comment
After the court proceedings, Merlino declined to comment. According to his plea agreement, prosecutors recommend that he spend 10 to 16 months in jail. He will also be starting his sentence this September. However, despite the recommendation of the prosecutors, the judge will have to make the final decision regarding his case.
Rise to Power in the 90s
Merlino led a faction of the Philadelphia mob during the 90s during times when there was a violent power struggle within their group. He rose within the Philadelphia mob's rank known for his rail-thin and slick hair. For so many years, he has been targeted by prosecutors mainly because of their activities.
In 2001, he was convicted of the charges of gambling, racketeering, assault, and weapons charges. Though he served a decade in federal prison, he never really stopped after his release. However, upon his release, he moved to Florida and claimed that he already retired. However, FBI still didn't stop especially when he opened his Italian restaurant.
In fact, federal agents are correct that he really never retired from his activities. Instead, he was spotted cavorting with a mob associate at Boca Raton. And for this, he was imprisoned again in 2014. The judge ruled that the encounter has violated the terms of his probation. However, he only spent four months in jail and was released after an appeal on court overturned the ruling.
Also, it didn't really stop there. The latest case was in 2016. Federal prosecutors in New York managed to charge him along with 45 other members of the Philadelphia mob of running an illegal gambling operation. And not only that, they are also charged committing credit card fraud and bribing doctors in order to prescribe a prescription compound cream.
All the other mobster that was charged along with Merlino were tied in some ways to New York-based crime families. However, all of them also pleaded guilty. As for Merlino, his was declared a mistrial. And this is why it is a rarity to see Merlino plead guilty.