Online Poker, Gambling Officially Legal in West Virginia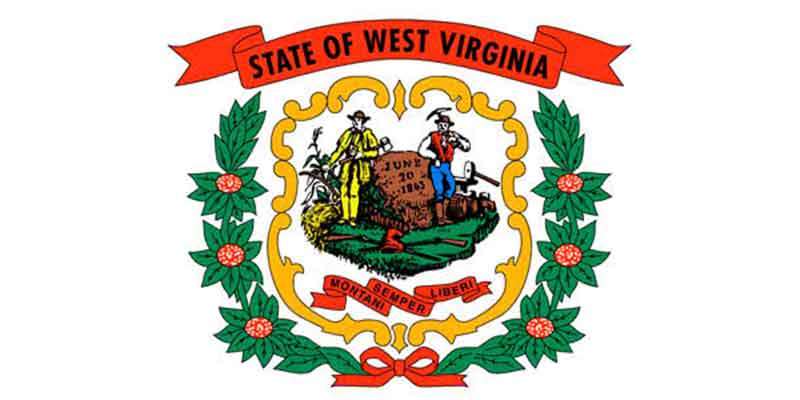 On Wednesday, March 27, the West Virginia Lottery Interactive Wagering Act (HB 2934) was officially passed into law after Jim Justice, the state's governor failed to act on it before the 15-day period he was given elapsed. As such, the Mountain State is now the fifth state in the United States to have approved interactive gaming within its borders.
This is not the first time that Governor Jim Justice has failed to act on a bill thus allowing it to be automatically be passed to state law as stipulated by state law. He did the same thing for a sports betting bill last year and both decisions are speculated to be as a result of the ties that he has to the ownership of the Greenbrier Casino, one of the state's five licensed casino operators. If he signed the bill, it would appear as impropriety and that he was abusing his office.
What the New Law Entails
As per the terms of the bill, the West Virginia Lottery will be responsible for the sector and this will involve oversight, regulation and licensing among other things. These interactive gaming licenses will go for $250,000 and will be renewed every five years for $100,000. In addition to that, the licensed operators will be required to pay a 15 percent tax on all their gaming revenue. Also, there will be a $100,000 licensing fee to be paid by platform and service management providers. Suppliers, on the other hand, will be required to pay a $10,000 licensing fee.
The casinos that are allowed to apply for gaming license at the moment are:
Hollywood Casino at Charles Town Races
Mountaineer Casino, Racetrack & Resort
The Casino Club at The Greenbrier
Mardi Gras Casino & Resort
Wheeling Island Hotel
Interactive gaming in West Virginia will include sports betting – it is now the third state to legalize sports betting after the US Supreme Court lifted the federal ban on sports betting in May 2018. Since then, the vertical has been growing rapidly and it is expected to have just as big an impact as it has in states like Pennsylvania and New Jersey.
When Will Online Gambling Go Live in West Virginia?
First off, West Virginia's online poker industry might not be able to enjoy the benefits of the multi-state poker pool that is available to some states – this is because by July these will be deemed illegal thanks to a new interpretation of the 1961 Wire Act by the United States Department of Justice. A fight over the issue is looming at the courts of law but it is too early to tell how things will play out.
Besides that, the West Virginia Lottery has been given until mid-2020 to finalize the regulations for the state's interactive gaming industry. It is therefore likely that West Virginians will not have access to interactive gaming services before that.