ESPN To Debut New Daily Sports Betting Show on March 11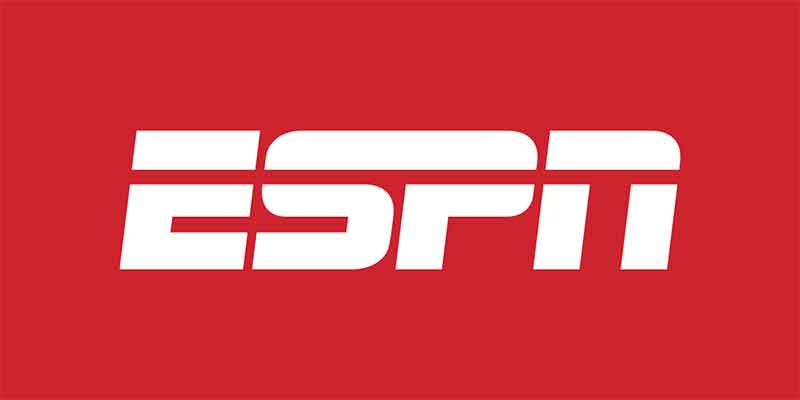 ESPN is finally venturing into the rapidly growing world of sports betting by launching a gambling show dubbed "Daily Wager" that will go debut on a week's time. The one-hour news and information show is aimed at the very large and growing number of sports fans who love to place bets on their favorite teams or their favorite sporting events. It is further aimed at educating general sports fans through thorough and in-depth analysis of various sporting events across the country and even the world. Daily Wager will air Monday through Friday at 6 p.m. ET on ESPNEWS – if you do not have access to a TV then you will be pleased to know that you are also able to catch all the action through a live stream on the ESPN app.
Doug Kezirian, an ESPN sports betting analyst who has more than 15 years of experience covering sports betting will be hosting the show and joining him will be a number of industry experts ranging from ESPN analysts to reporters. Their discussions will mainly revolve around analytics as well as point spreads and how the sports news of a particular day may affect sports betting activities.
Growing with the Market
Sports betting in the United States is no longer just a pipe dream thanks to the May 2018 Supreme Court ruling that lifted the federal ban on sports betting in the United States. Since then, more mainstream organizations including pro sports leagues, consumer product companies, and media outlets have taken steps to be a part of the action. With a total of eight states having fully legalized sports betting (and over a dozen others preparing to do so), it is becoming more and more apparent that more people will be interested in information pertaining to the same and television show is just as good as it gets.
ESPN will be joining Fox Sports 1 which began airing a one-hour daily gambling show known as "Lock It In" in September 2018. However, unlike Fox Sports 1's approach, ESPN's Daily Wager will simply be expanding on the gambling content that is currently available throughout ESPN.
"It is basically a version of 'SportsCenter' but through the vision of sports gambling," Doug Kezirian said. "We will have analysts on that you normally see on SportsCenter but they will still be providing content and not making picks. This is not a tout show and there will not be a 1-900 number at the bottom of the screen."
Also, Kezirian also happens to host a gambling podcast in addition to doing a bit of writing on the ESPN website. That said, it is pretty obvious that the media company's great track record is about to be taken to even greater heights.