Sports Betting Finally Coming to New York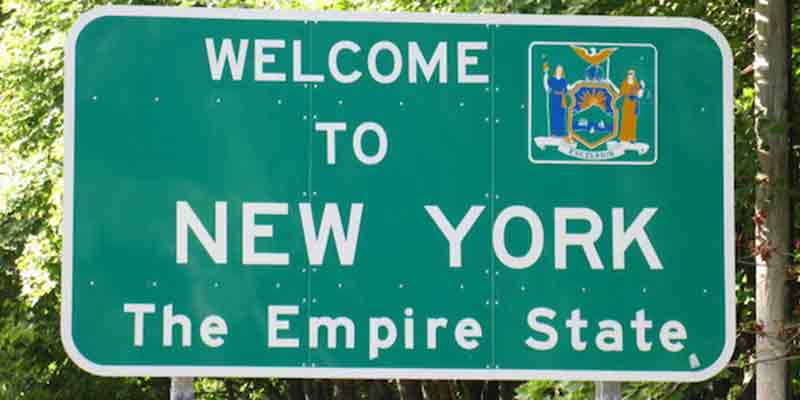 The sports betting sector is one of the fastest-growing industries in the United States. There are now more states allowing their residents to legally wager on sports than ever before. Many states have been working towards embracing sports betting, but there are also some such as New York that, for a very long time, chose to hold out.
This week, New York joined the bandwagon after Governor Andrew Cuomo and the New York State Legislature agreed to a budget deal that effectively opens the doors for mobile sports betting to the state. A unique sports gambling law is what makes this possible.
Why Now?
Well, all things considered, New York has been one of the states that held out the longest despite mounting pressure to legalize sports wagering. It was unimaginable that legalizing sports betting would ever be a serious discussion among lawmakers in the state but with all that has gone down since the pandemic began, a lot has certainly changed.
Perhaps the most notable aspect of this new development is how it is related to the revenue shortfalls that resulted from the coronavirus pandemic. It was not all smooth sailing though. The idea has come up before but state authorities including the governor cited that it was not the right time to "come up with creative, although irresponsible, revenue sources."
The state's $212 billion annual budget is facing a $15 billion shortfall which is one of the things that has pushed Governor Cuomo and other lawmakers to chime in. According to industry experts, sports betting in the Empire State could generate up to a whopping $300 million in state taxes annually.
The Specifics of the New Law
New York's new sports betting law builds on earlier legislation that retail sports wagering to some of the state's land-based casinos. That said, sports betting will be on a "state-run" model where the New York State Gaming Commission will be responsible for overseeing and regulating the activity.
Key takeaways in that regards are as follows:
The New York Gaming Commission will have 150 days to review the applications before settling on either one or two platform providers.
The "platform providers" will be chosen according to a request for proposal procedure, with the application process set to begin on July 1, 2021
The winning provider(s) will have to enter into a revenue-sharing agreement with the State, under which New York is will seek at least fifty percent of the provider's gross gaming revenue. This will be in addition to a statutory $25 million upfront fee for a 10-year license
The operator's mobile betting servers have to be within New York commercial casinos.
There will be at least four mobile sports betting skins, or brands, available for players to access in the marketplace.  The law does not specify any corresponding maximum number of sports betting skins.