Casinos in Massachusetts Get Green Light to Allow More Visitors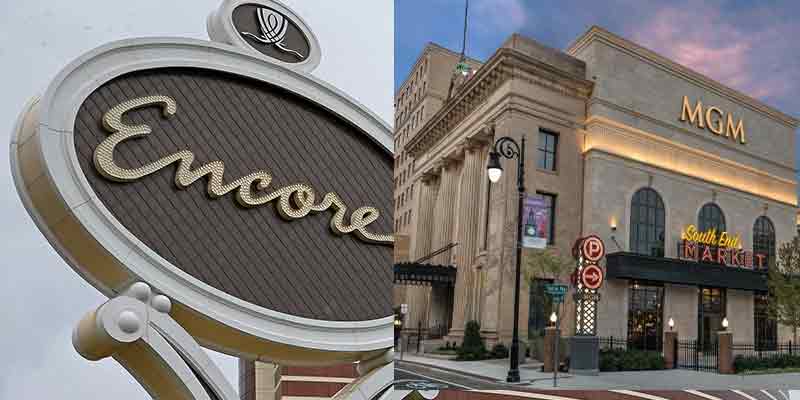 Just like it has been the case for the gambling industry across the country, Massachusetts retail casinos have gone through tough times since the pandemic hit. Thankfully, there have been a lot of developments since the pandemic started in the state and now we are beginning to see massive improvements as more businesses reopen.
Casinos have generally had to operate under very strict guidelines especially because they are social spaces that could be hubs for more infections. Limited access is perhaps the most effective way of dealing with this issue but lots of people have been denied the chance to enjoy their favorite games because of this. The casinos' revenues have also taken quite the hit.
While there are still restrictions and guidelines in place, the resident of Massachusetts who would like to enjoy some gaming at the land-based venues can do so. This is because two of the state's amazing gambling destinations, Encore Boston Harbor in Everett and MGM Springfield, now have the green light to open their doors to more patrons.
Both casinos have been operating at limited capacities but they can now offer Craps games with a maximum of six players and even add a fourth seat to their Blackjack tables.
The Road to Recovery
Casino revenues are, of course, one of the main reasons why this move came to be. It is however not the only benefit that the state and its residents will realize. Besides improving the state's revenue prospects, the increase of the number of players allowed in the casino will allow over 200 people to resume their jobs at those venues. These include casino workers like servers, dealers, and supervisors.
Revenues are still quite where they were pre-COVID-19 but if the January figures are anything to go by, everything is beginning to improve. There is still a long way to go but that is certainly a great place to start.
As expected, the decision to increase the number of people that can visit the casino venues has raised some eyebrows. Craps and blackjack are generally social games, something that implies that an increased number of players would possibly and inadvertently result in crowding at the gaming floors of the two casinos.
Fortunately, the authorities and casino officials have stated that this is something that they will be paying special and close attention to. Anything that would jeopardize the safety and health of employees and visitors will thus be handled as per the available guidelines.