Century Casinos and bet365 Partner for Colorado Sports Betting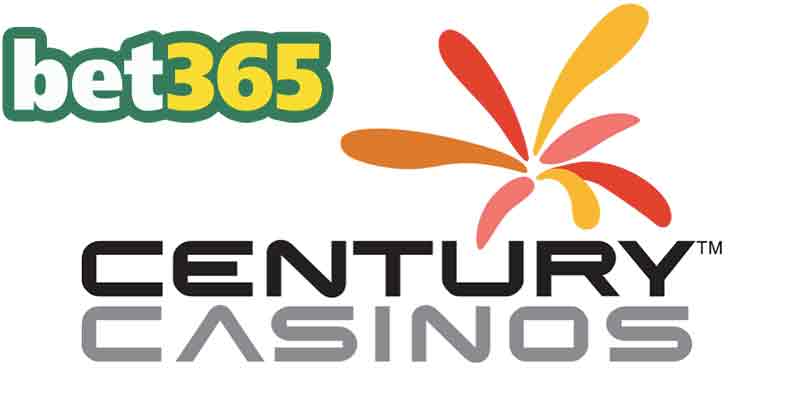 Colorado just recently gave the green light for sports betting within its border and already a number of high-profile gaming brands have set their sights on the market. The growth of the state's sports betting market is going to be quite significant thanks to all the interest that it has from potential service providers.
The latest development in this regard was a high-profile team-up between Colorado Springs-based casino operator Century Casinos and bet365, a leading online gambling provider that is based in Britain. Century Casinos has been working very hard to extend its footprint in the Centennial State and the partnership with bet365 is the second iGaming partnership it is inking in the state after being awarded a master license.
The Terms of the Arrangement
While the partnership agreement is now complete, there is still a little more that needs to be done before their sports betting offering finally goes live. To begin with, bet365 is still going to have to complete the necessary application and get approval from the state gaming regulator. Once all that is complete, everything will be set and the two companies will be given the go-ahead to operate online and mobile sportsbooks. These will both be under the b3t365 brand.
Also, as part of the agreement, bet365 will pay Century Casino a guaranteed annual revenue fee as well as a percentage of its net gaming revenue in addition to the undisclosed upfront fee that the company already paid. The arrangement pertaining to the annual payments will remain in place for the next decade. All in all, the agreement is a very lucrative move for both Century and be365 especially considering all of the ambitious expansion plans that each of them has.
The Long Game
Century Casinos swooped in just in time to scoop one of the first sports betting licenses in the state of Colorado. Already, the gaming company owns and operates Century Casino and Hotel Cripple Creek and Century Casino and Hotel Central City within the state. All of these operations have a pretty good track record revenue-wise which means that sports betting should not be too hard for it to succeed in especially with b3t365 on board.
bet365, on the other hand, is using this opportunity as a boost for its bid to conquer the sports betting market in the United States. Colorado is certainly a lucrative market that will help the company to continue what it started in New Jersey. This will, of course, help it diversify its offerings and stop being largely reliant on the British gambling market.