BetMGM Becomes Philadelphia 76ers' Official Sports Betting Partner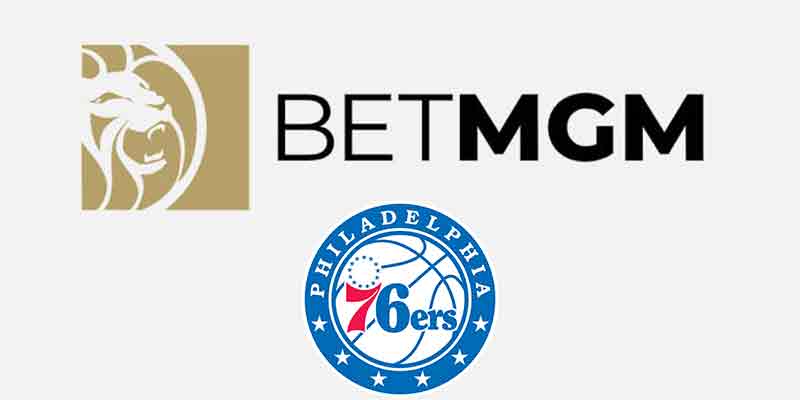 The Philadelphia 76ers on Tuesday, December 22, announced that they have selected BetMGM, one of the fastest-growing sports betting and iGaming companies in the United States, to be the team's official sports betting partner. This comes just a little while after BetMGM officially launched its mobile gaming offering in the Keystone State.
Unsurprisingly, the betting company's mobile sports betting launch was welcome with open arms.  BetMGM's Chief Revenue Officer Matt Prevost, in a statement, noted that the launch was "incredibly successful". It not only represents a fresh addition to the massive sports betting market but also brings in some much-needed competition that should compel all the operators to up their game in one way or the other.
The gaming company still has a lot of plans for other regulated markets in the United States. This should not be too hard to achieve owing to the brand's stellar reputation and utilization of the latest state-of-the-art technologies.
What the Partnership Entails.
Also not too surprising is the Philadelphia's 76ers' decision to partner with BetMGM. This is simply because of the rather unique benefits that it will be getting from inking an agreement with one of the most popular sports betting brands in the country.
As per the terms of the partnership agreement between the team and the sports betting company, the latter will be featured through television-visible signage. This will include the placement of BetMGM's logo on the pole pads during the team's games.
Moreover, the partnership will lay special emphasis on fan-focused engagement campaigns that will include, among other things, promotions within the 76ers official app and the team's branded casino games.
To top it all off, the Borgata Hotel in Atlantic City which is owned by MGM will, going forward, be designated as the official away game host of the Philadelphia 76ers. The casino will also be hosting a co-branded ticket member and VIP event in the future. This will feature casino games, appearances from 76ers top players, autographed memorabilia raffles as well as several other exclusive prizes.
"BetMGM will also propel us into a new space, targeting fans in the sports betting and gaming realm. This partnership will give us the ability to connect with our fans on the digital channels where they spend time through customized 76ers branded games and activations."

Katie O'Reilly, the Philadelphia 76ers' chief revenue officer.
Basketball enthusiasts and avid fans of the team in Pennsylvania have a lot to look forward to thanks to this new arrangement.