Apple Wants All Real-Money Gaming Apps to Be iOS Native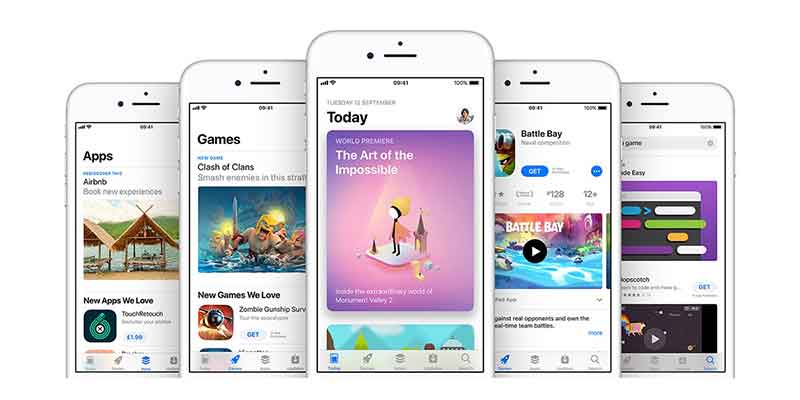 A recent update of the App Store Review Guidelines has caused quite a stir in the gambling industry since it potentially spells trouble for quite a number of gaming companies. In essence, with the latest update to its App Store policy, technology giant Apple has thrown up a major hurdle for all the operators that are hoping to cater to iOS users.
Needless to say, the company has been pretty clear on how it feels about some gambling past. However, it was not until the recent update that things took a rather unexpected turn. To put this into perspective, here is an excerpt from the new App Store policy and guideline update:
"HTML5 games distributed in apps may not provide access to real money gaming, lotteries, or charitable donations, and may not support digital commerce. This functionality is only appropriate for code that's embedded in the binary and can be reviewed by Apple. This guideline is now enforced for new apps. Existing apps must follow this guideline by September 3, 2019."
In essence, this constitutes an imminent crackdown on apps that are intending to offer real-money gaming and sports betting services in the form of iOS apps.
What Does This Mean?
As it stands, most of the existing mobile sports betting and online casino apps in the App Store contain games or functionality that are actually "wrapped" versions of HTML 5 websites – this means that the versions of the apps are coded with HTML 5 and are not entirely developed native to the operating system.
Now, Apples requires all companies who want to release gambling apps for iOS devices to develop a dedicated iOS-native app. This is actually a good thing especially for the users of these apps since native iOS apps not only offer way more functionality but also load much faster than the "wrapped" HTML 5 apps.
However, this is not going to be a walk in the park for some gaming providers since the native iOS apps take longer and cost much more to develop. While this should not be much of a problem for the large online gambling operators, the smaller operators are certainly going to be faced with weighing the costs of catering to iOS users among other customers.
To make it even worse, the companies that will not have complied with the new policy will have their existing gambling apps removed from the App Store. Fortunately, those who already have the apps on their phones will still be able to sue them, but the newer users will not be able to access the apps until Apple approves and lists them.
Apple's new guidelines are bound to have a profound effect on the gambling industry which is rapidly moving towards a mobile-first model. The biggest problem so far is the three-month ultimatum and there seems to be no way around it at the moment.