US Election Sets Betting Records with Up To $1 Billion in Wagers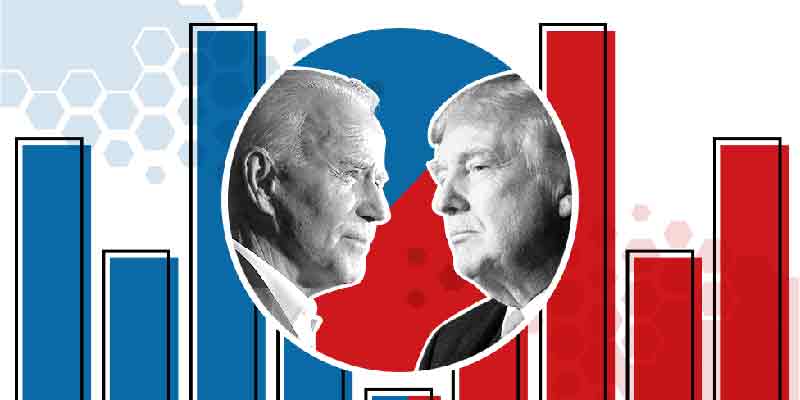 The United States elections have always drawn the attention of people all around the world and this year is no different. In fact, this year gambling or betting enthusiasts are more invested in the elections than ever before. Offshore online gambling operators have since capitalized on this and are making a killing from it.
To put all this into perspective, betting on the elections has now surpassed the Super Bowl in a number of popular iGaming sites such as Betonline.ag. As pointed out by Matthew Shaddick, the head of the British gambling firm GVC, betting on the elections is twice as big as it was back in 2016. This makes it the biggest political event ever as far as gambling is concerned.
The Shifting Odds
It goes without saying that when it comes to gambling, anything can happen. Just a day or two ago, Joe Bidden was a firm favorite of the betting markets. One player even reportedly placed a whopping £1 million bet on a victory for the Democratic candidate.
Things have since shifted and now Donald Trump is a favorite to win the United States presidential election. In many of the available betting markets, Trump now has a 65 percent chance of being re-elected. This is a pretty significant change especially considering that he was thought to have just a 38 percent chance of winning this morning.
For anyone who has been paying attention to the betting markets during the election periods, this will certainly be a strong reminder of what happened back in 2016. While Hilary Clinton was tipped to win for a better part of the day, the bookmakers eventually changed their stance a short while later and backed Trump's win. While there is no guarantee that this will happen again, it is very interesting to think about it.
The shifts have been attributed to many things but according to political analyst Patrick Flynn, the flip is "mainly been driven by Trump seemingly holding the key swing state of Florida as a result of a very strong showing for him in the Miami-Dade County with a large Cuban population."
Gambling In Polls
All of these bets are being done on offshore sites since betting on elections is still illegal in the United States. Several new developments have been made with regards to betting laws across various states but this is still an exception. Perhaps this too will be put into consideration especially because of how big the market has proven to be.