The Godfather of Macau Gambling, Stanley Ho Retires at 92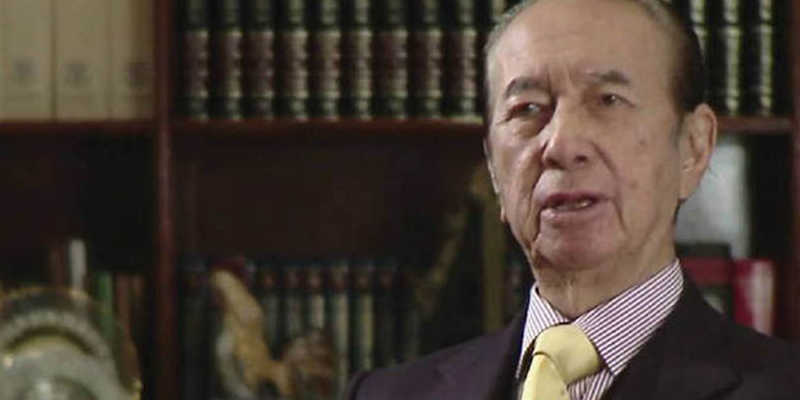 Stanley Ho is one of the main players responsible for transforming Macau to what it is today. Macau today attracts both local and foreign tourists who want to gamble. From a sleepy peninsula to one of the best places where gamblers visit, Ho was able to build an entire gambling empire in the last decades. And because of this, Stanley Ho was known as the godfather of Macau casinos.
Ho was instrumental in transforming the former Portuguese colony into a gambling hub. In fact, with his work, he was able to turn Macau even bigger than Vegas. Ho announced that his retirement will take place on June 12th. The retirement will take place after the end of the SJM annual general meeting. The godfather of Macau's casinos will then have a new title "chairman emeritus".
All in the Family
Daisy Ho, Stanley Ho's daughter will be the one who will take over the chairman and executive director position. Also, his fourth wife  Angela Leong and Timothy Fok who is his former business partner Henry Fok's son will take over co-chairmen and executive directors.
Macau Lured Visitors After 2012 Crackdown
It wasn't always smooth for Macau. In 2012, Xi Jinping launched a corruption crackdown that affected Macau's gaming revenues. SJM, since then, has been trying to lure back visitors into Macau. With its new Grand Lisboa Palace Complex that is reportedly going to open by 2019, the company wants to get its old customers back and even gain new ones.
Who Exactly is Stanley Ho?
Stanley Ho is the great-nephew of Robert Hotung who is among Hong Kong's wealthiest individuals. Hotung was also one of the very first Asian tycoons.
It was hardships that enabled him to ignite his passion for entrepreneurship. He was able to land his first job in an import-export firm during the Second World War. And because of this, he was able to amass fortune mainly by smuggling luxury goods to China. With the money that he was able to make, Ho was able to build his own construction and kerosene company. And from here, he was able to build his empire.
By 1962, he was able to secure the only gaming license in Macau which was a Portuguese colony during that time.
Ho first married in 1942. However, he subsequently had other partners. It isn't clear though whether he married the three other partners since all the women were called "wives". He was known for his playboy lifestyle being able to father at least 17 children. One of his children, Lawrence runs a casino and hotel Melco Crown in Macau. Ho was ranked the 13th richest man in Hong Kong in 2011. His net worth was estimated at $3.1 billion.
What made him successful was his ability to monopolize the entire industry until 2002. After 2002, the government introduced foreign investors that sparked a book in Macau. In fact, casinos contribute 80% of the total city revenue.
Ho was able to branch out to different businesses over the years. In fact, he operates in hotels, banking, air transport and even entertainment.