Is China Going to Have Its First Mainland Casino Soon?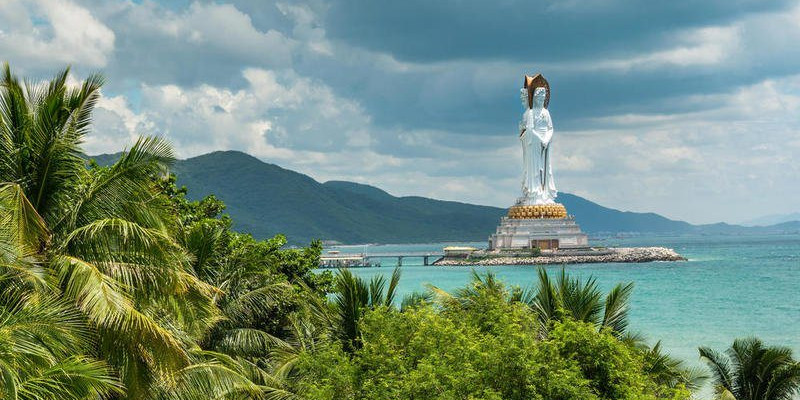 China is a huge market, especially for gambling. Macau's casinos have generated around $45.27 billion at some point in 2013. However, it is also true that the money doesn't go directly to China. Many casinos that you see in Macau are from other parts of the globe such as Las Vegas Sands Corp and MGM.
And because of this, there are those who believe that it is time that China promote gambling in the mainland.
Will Rumor Become a Reality?
For a few months already, there has already been a rumor that Xi Jinping will most likely legalize gambling in Hainan. This week, the president is going to visit the island as hotel magnates hope that he will be presenting "gifts" that can help attract more tourists into this tropical destination somewhere near the border of Vietnam. In fact, MGM Resorts International already has a seaside development in this part of China.
Investors have wagered that in the near future, Hainan could actually be a new hub for those who want to gamble. And if this happens, this could easily shoot the number of tourists going to the island. As of now though, since gambling is banned in mainland China, only a fraction of tourists are attracted to Hainan.
Boao Forum
Xi Jinping will be speaking at the Boao Forum which is going to be held on the island. This will mark the 40th anniversary of China attempt to open its economy to the world. However, the elite still isn't expecting legalization to happen too fast. However, businesses are expecting more or less a plan that will lead towards the construction of regulated casinos in the island.
A Large Market Waiting
The move to increase tourism in Hainan can be a good thing for business considering that there are Chinese tourists taking 130 million trips overseas yearly. Among favorite destinations include Bali, Paris, and Las Vegas.
If you will look at Macau, there is still a problem considering the fact that a lot of its operators are still foreign. Zeng Xianyun, who is the Chairman of Sanya Phoenix Island Development Co, thinks that it is important for the money to be taken by Chinese businesses. He even mentioned that "We can't let this big cake be eaten all by foreign capital". And for this reason, it is possible to prevent capital outflow.
Hainan is roughly the size of Switzerland. It is even considered by many as China's Hawaii. However, there have been problems with its economy for the past decade. Eight years ago, Beijing designated the island as a "test case" in terms of building an "internationally competitive tourist destination". During that time, the government was exploring the possibility of using lotteries that are related to international sporting events. And with this news, there were already speculations that there will soon be a gambling industry in Hainan. Then, there were the investors who quickly tried to be first.
Will Hainan be able to become China's first ever gambling hub in its mainland? Will Xi provide plans to make this a reality sooner than later?