North Carolina to Consider Tribal Gambling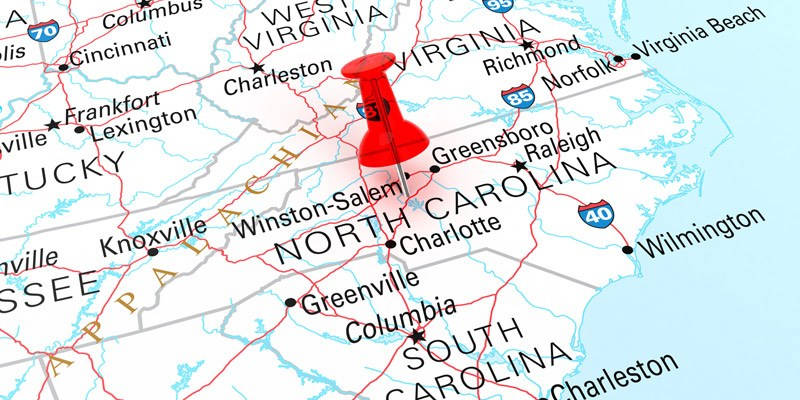 North Carolina may be on its way to bang together a new bill. With lawmakers now considering to have a look at a recently proposed piece of legislation that would lead to the legalization of sports betting on tribal lands in the state, everyone's holding their breath to see if this ambitious plan would come off.
Authored by Senator Jim Davies, S 154 is focusing on tribal gambling in a bid to apiece one of the strongest gambling lobbies in the state as well as try to open up the market for private companies. Based on a preliminary reading of S 154, the bill would allow tribal establishments to start accepting sports wagers along with various land-based casino and iGaming products.
The bill focuses on inclusion by adding both collegiate and mainstream sporting events. Looking further into the text of the bill, it becomes clear that gamers would most likely have to attend in person in order to place a wager.
In order to ensure compliance with existing regulation, S 154 has been adjusted to the Indian Gaming Regulatory Compact. Similar to Florida, the state will have to negotiate a Compact that would allow tribal venues to start taking wagers as well as the state to start receiving tax money.
More Things to Be Detailed in North Carolina Betting Bill
Even though the bill is ambitious enough to push ahead for the legalization of the entire sector, there are still things that are missing. For starters, S 154 doesn't mention anything about tax or license fees. This introduces some confusion as lawmakers may be less likely to get behind a bill that hasn't specified two of the most important aspects of a gambling agreement a state can be interested in.
The money collected through taxation of tribe betting, though, will all be allocated to the Indian Gaming Education Revenue Fund, a new body that would be introduced as a direct result of passing S 154
Expanding tribal gambling is not necessarily a good idea for everyone. The Eastern Band of Cherokee is presently the only tribe that can offer legal gambling in the state. The tribe own a number of properties, including the Harrah's Cherokee Casino Resort and the Harrah's Cherokee Valley River Casino & Hotel.
All across the United States, lawmakers are trying to negotiate better deals for their states. In Florida, which is predominantly gambling-averse, the tribes have been having a good time, contributing to the budget and being left alone by lawmakers.
While creating opportunities for sports betting in North Carolina is to be welcome, there are inherent risks such as becoming to complacent with tribes. Tribes are not known for endorsing online gambling and they tend to focus all actives around land-based venues. 
S 154 should try and make it so that the state doesn't shoot itself in the leg by rushing up to pass an unfavorable sports betting legislation.