NFL Extends Sports Betting Partnership with Sportradar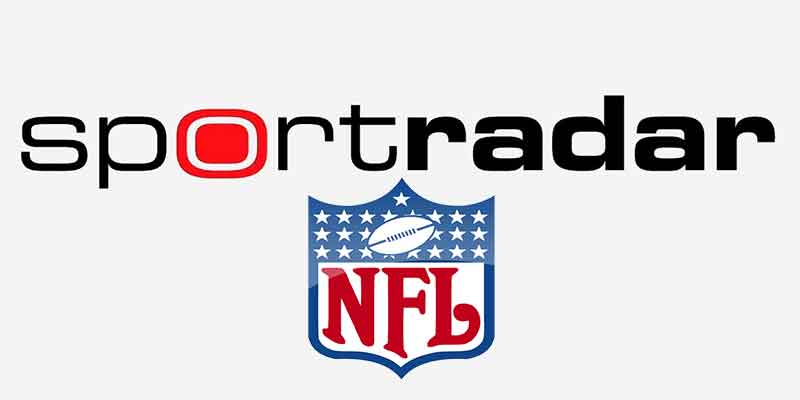 The National Football League (NFL) has recently doubled down on its relationship with the Swiss-based Sportradar, a move that has seen the league make its very first major move into the world of legalized sports betting. Sportradar has been the NFL's exclusive distributor of official play-by-play statistics and the NFL's proprietary Next Gen Stats (NGS) player tracking data.
The new and extended multiyear partnership between the two companies will give Sportradar the exclusive rights to distribute both official play-by-play data as well as advanced next-generation stats to licensed and regulated sports betting firms in both the United States and international markets. In addition to that, Sportradar will also be benefiting from having rights to distribute live audio-visual game feeds to sports betting platforms in a decent number of international markets.
As it stands, the financial terms of the extended partnership are yet to be disclosed. However, executives from Sportradar did point out that the deal is one of the largest and most important in the company's history. This can give us a rough idea of how much the new deal is worth especially compared with the known deals – the company signed a deal with NBA in 2016 and this was worth a whopping $250 million. The NFL deal is therefore expected to report figures that are much higher.
"We are thrilled to become the NFL's exclusive data distribution partner. We are confident we will maximize our strong partnership with the NFL and deliver groundbreaking products across the gaming, fantasy and the media worlds," Sportradar CEO Carsten Koerl said.
Sportradar's Other Partnerships in the US
The NFL and other professional sports leagues in the United States have been trying very hard to monetize the use of official league data. Sportradar has helped the leagues to capitalize on this plan by allowing the leagues to provide information that facilitates more robust in-play betting. The company now has deep ties with a total of four of the major United States-based professional sports leagues – the Major League Baseball (MLB), National Football League (NFL), the National Basketball Association (NBA) and NASCAR.
When it comes to the partnership between Sportradar and the NFL, things will be a little different, that is, the agreement will function differently. Unlike the case with the other professional sports leagues, the NFL will not be directly involved in Sportradar's data sales agreements with individual sports betting operators. In comparison, the agreements that Sportradar has with MLB and NBA require that they only sell the leagues' data to preapproved or authorized operators.