Iowa Regulator Slaps DraftKings With Penalty for Self-Exclusion Violations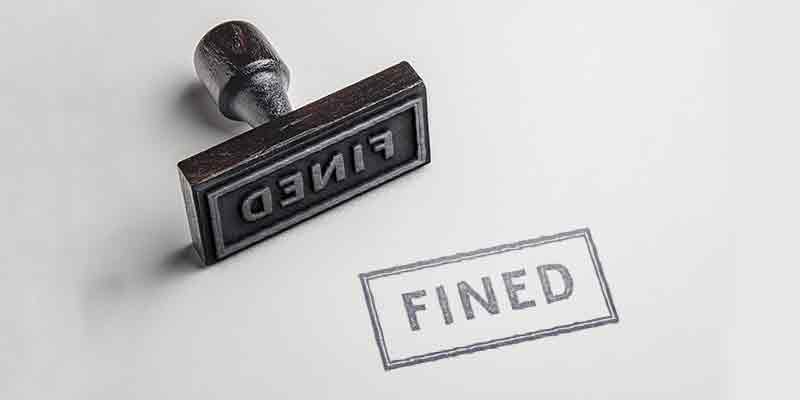 Renowned sports betting and daily fantasy sports operator DraftKings has been recently slapped with a fine by the Iowa Racing and Gaming Commission (IRGC). This fine, as it turns out, was due to the company's late download of the regulator's new self-ban list information.
According to Brian Ohorilko, the gaming regulator's administrator, the IRGC conducted an audit and it was found that that the list had not been uploaded within the required seven days. Thankfully, no one that was on the self-exclusion list had signed up or played. Even though this is the first time that DraftKings has committed a violation in the state and none of the players on the list were affected, the Iowa gaming regulator still issued the penalty. This was after considering everything related to the issue – the goal was seemingly to be fair
"DraftKings agreed to a stipulated agreement in the amount of five to 20-thousand dollars. The Commission reviewed the facts and set the penalty at $5,000."

IRGC administrator Brian Ohorilko.
DraftKings has had a pretty solid reputation in all of the state markets that it has ventured into and this is certainly not going to taint their image significantly. The fact that they agreed to pay the fine as an example to other operators makes them even more admirable. Moreover, their commitment to promoting responsible and safe gambling is very impressive as seen from all of the measures that they have put in place to protect consumers.
Other Violators in Iowa
DraftKings was not the only gambling entity that got into trouble with the Iowa Racing and Gaming Commission. Two of the state's land-based casinos were also penalized for various violations involving surveillance cameras at their venues.
Rhythm City Casino, a Davenport-based casino, was penalized by the IRGC for having some surveillance system issues. This began back in November 2018 but was then followed by complete loss of coverage in January 2019. The key cause of concern here was that the loss of coverage involved some pretty critical areas around the property. As if that is not enough, a second situation was reported in February. This time the loss of surveillance affected critical areas around the casinos for nearly five hours. For this violation, Rhythm City Casino was fined $7,500.
The second casino that the IRGC fined was Diamond Jo Casino in Worth County. Similar to the case of Rhythm City Casino, Diamond Jo Casino experience a series of camera outages that affected critical areas of the venue. It too will be parting with $7,500.