Hard Rock and KamaGames Jointly Launch New Social Casino App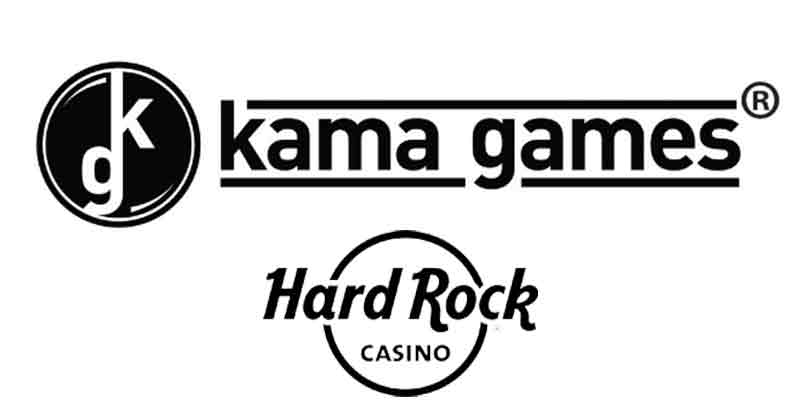 Now that a pretty huge chunk of the world's population is staying indoors in a bid to help in containing the spread of the coronavirus, most land-based casinos have had to stop operating. Consequently, there has been a huge surge in the demand for online casino games and several gaming operators are moving in to capitalize on this as they try to make up for the revenue losses caused by the closure of their retail businesses. Hard Rock International is one of these companies.
The renowned gaming and hospitality operator has recently inked a lucrative partnership with KamaGames to launch an online gambling app. Referred to as Hard Rock Blackjack, the new social casino app is available to customers using both the iOS and Android-powered devices.
What the App Entails
Since it is a social casino app, its users are only going to be able to use play money on it. While players will still be able to use real money to buy chips, they will not be able to withdraw real money winnings from the app. In fact, the purchase of the chips is completely option – the app will be offering the users free chips when they get started and there will be more opportunities for them to receive free chips as they continue. These include both daily free chips as well as additional chips which will be awarded once they accomplish specific achievement on the site.
Hard Rock Blackjack features s solid selection of the most popular casino-style titles that are part of KamaGames' portfolio. Players will, therefore, have access to different variants of roulette craps, baccarat and blackjack as well as a decent number of video poker and slots titles.
"This is a mutually beneficial partnership because we are here to offer one of the best games available currently in the world."

KamaGames CEO Andrey Kuznetsov.
The partnership is a great opportunity for growth for both companies especially because it allows them to showcase the products that they have been honing and refining for years.
The Social Poker Products
All of the features that have been bundled onto the mobile gaming app are certainly very impressive but for poker players, the most exciting thing about it will be the social poker product. This particular offering has been built based on the KamaGames' Pokerist Texas Poker model which is one of the most popular poker models on the planet.
The Poker Texas Poker-style poker offering on the app is further complemented by a solid selection of amazing poker-based titles including Split Bet Poker and Set Poker. If you are a competitive player, this app is definitely something that you will want to check out.
All in all, the new social gaming app is certainly a great addition to the world of online gambling. With these kinds of unique offerings, the social distancing and self-quarantine period might not be so dull after all.