Hainan to Turn into China's New Gambling Hub?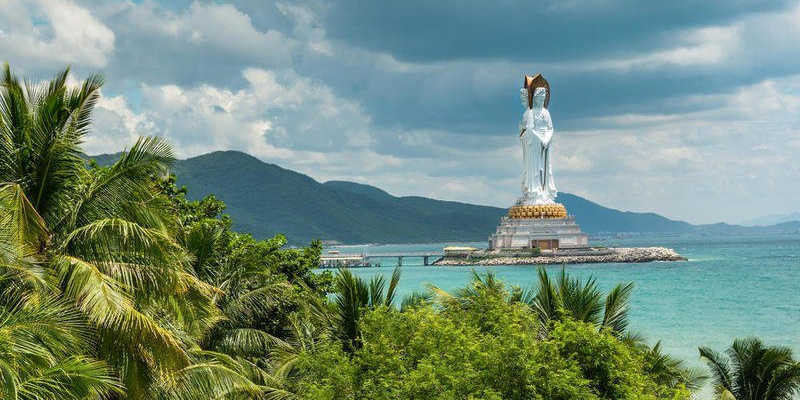 Aside from Las Vegas, a lot of gamblers are now headed towards Macau and Hong Kong. As for China, it plans to expand its gambling endeavors to a small island the size of Switzerland. It has been dubbed as "China's Hawaii" and could easily be the next big thing in the Asian region when it comes to gambling.
China is drafting a proposal that will allow gambling in Hainan Island. What it could do is to reshape gaming in China's territories and be able to transform the economy of the province.
Government agencies under the same party that is headed by President Xi Jinping now considers allowing online gambling, sports betting, and lottery in Hainan according to people who aren't named since the information isn't public yet. This proposal could lead towards the construction of large casinos in the long term. This is a breath of fresh air for China considering that the Chinese government has banned gambling and casinos on its mainland.
Among other things that will be part of the proposal include relaxing visa rules and even building a new airport in order to get tourist attraction into Hainan.
What Made China Decide to Open Hainan to gamblers?
The province has been facing fiscal deficit and contends with the debt problems of HNA Group Co., its biggest conglomerate. And with pressure from creditors, this could be the reason why Hainan is most likely going to be the next gambling hub for China.
Looking at the index of Macau casino stocks, Wynn Macau Ltd. slid as much as 6.7% before it closed 0.2% lower. On the other hand, MGM China Holdings Ltd. declined 1.5% and Sands China Ltd. drops by 1.4%.
Investors seemed shocked according to Sam Chi Yung, a Hong Kong-based strategist with South China Financial Holdings Ltd. He mentioned that "It's difficult to say what the impact will be on their profits as it all depends on China's policy and how they arrange the license. But what's sure is that people going to Macau to gamble will drop".
Hainan is roughly the size of Switzerland and has been referred to as China's Hawaii for the beautiful beaches that it offers. It is also the jumping point for Chinese naval and air force patrols that are looking to patrol the South China Sea.
Provincial officials are now prepping for the possible visit of President Xi in the coming months as part of the promotion for the province's development. That trip would mark the 40th anniversary of China embracing foreign investment sing Deng Xiaoping.
A Threat to Macau
The casino industry in Macau is worth $33 billion. And it seems that Hainan is soon going to be a threat to this industry if things go as planned. In fact, currently, Macau generates 5 times more than Las Vegas and has been shifting towards attracting Chinese tourists and families to simply enjoy within their territory. However, with Hainan in the picture, both Macau and Hainan are going to compete in the same market. Could this decrease Macau's revenues in the future?