Gambling Ads in Australia Now Targets Female Demographic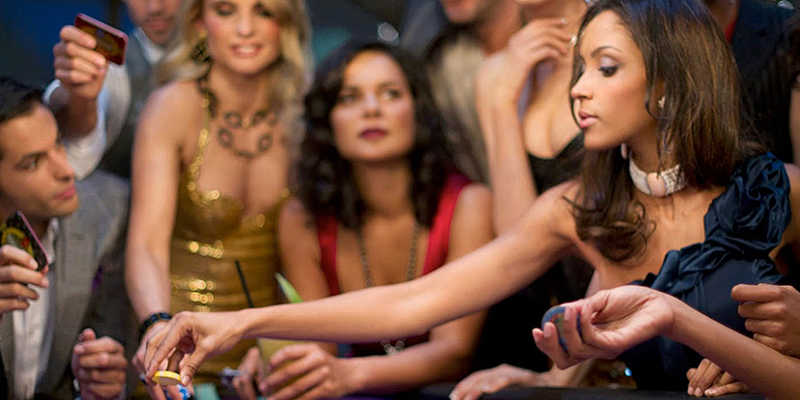 Things are changing for a lot of gambling companies. From targeting adrenaline driven male demographic, things have changed lately. In fact, according to a Melbourne gambling researcher, ads are no longer just targeting men. It has shifted towards targeting women to gamble.
According to Deakin Uni gambling researcher, Associate Professor Samantha Thomas, "What we've seen over the last 12 months is a change not only in the tone of those ads, but we're really starting to see much more gender-neutral ads and some ads we think would be particularly appealing for young women".
She added that there are a few examples that you might have seen lately. For instance, a CrownBet campaign using Australian actress Nicky Whelan, and local Instagram influencers have started tagging sports betting companies in their photos on social media.
What Caused the Shift?
Over the years, young men were targeted by gambling ads. But with female-focused gambling advertising, it is quite intriguing to look into if the companies are simply looking at a new market or is there already a changing attitude among women when it comes to gambling?
According to the numbers, Australians are crazy when it comes to gambling. They love to gamble regardless if they win or lose. In 2016, Australians have lost around $18.3 billion in gambling. That is approximately around $990 per person. That is the highest per capita in the world. Next to Australia is Singapore that is 40% behind Australia. If you will look at Western countries, Australia has doubled the average of Western countries when it comes to their propensity to lose in gambling.
And the number one pick for Australians is pokies.  However, sports betting is growing in popularity. It is, in fact, the fastest growing market. Between 2015 to 2016, Australians have spent around $920 million on sports betting excluding racing. And at one point, this number has increased by 13% in just one year.
If you will look at the demographics of sports bettors, 88% are men. Also, there are a few other characteristics of average sports bettor in Australia. They are most likely between the age of 18 to 29, male, single, and renting.
Why Target Women?
According to studies, women are more likely drawn towards luck-based gambling from pokies to the lottery. Also, sports betting has remained a domain for men.
It is worth mentioning that the shift in gender roles have made women more involved in different aspects of sports from playing to watching and even gambling.
According to Dr. Thomas, "Women who are also big fans of sport are just as exposed to the messages about gambling that we know have been incredibly normalized in many groups in the community".
She added that "that shouldn't be a surprise to us. We saw that in tobacco and alcohol, where men used to be the target. And then they expanded to include women in their marketing campaigns".
Sports betting companies have diversified the events and even making it even more appealing to women. Could this be the new trend that we are going to expect in the coming years? Are more women expected to gamble given how gender equality is becoming more and more pronounced in society?