Celebrities Come Together to Participate in Charity Poker Tournament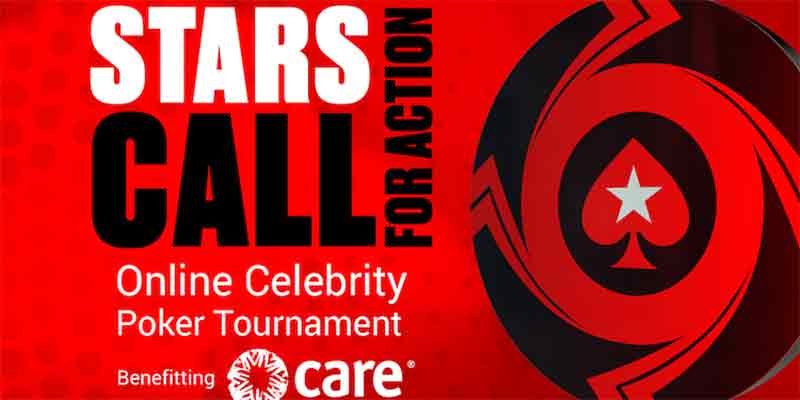 Poker lovers have a lot to look forward to this coming weekend as one of the biggest poker tournaments of the year will be going down on May 9. Set to be graced by dozens of celebrities, the Stars CALL for Action – Powered by PokerStars is an online charity poker event. It is a way in which the poker industry will be giving back to the society by using proceeds from the event to raise essential funds to aid in the fight against the ongoing COVID-19 pandemic.
Obviously, the rules about social distancing are pretty clear and therefore there will be no gatherings for the event. Instead, the online poker event will be hosted at PokerStars. Also, fans and poker enthusiasts getting to enjoy the action live on several social and video streaming platforms including YouTube, Facebook, and Twitch.
The celebrities will be able to turn their cameras when they'll be taking their seats at the virtual poker tables. Stars CALL for Action – Powered by PokerStars will be hosted by Lex Veldhuis and James Hartigan. They will be leading the viewers in following the gaming action while occasionally dropping in on the favorites.
A few of the celebrities that will be gracing the events include Amy Schumer, Don Cheadle, Edward Norton, Jon Hamm, Michael Cera, Jason Alexander, Bryan Cranston, and Kevin Pollack among others.
You Can Participate Too
While the poker event is mainly geared towards giving PokerStars and the celebrities who will be participating a better chance of helping in the fight against the COVID-19 pandemic, the viewers or fans also have a chance to participate. Your viewership will, of course, be very important to the event but you can do much more than that.
Across all of the platforms on which the charity poker tournament will be streaming, there is a "Donate" button that will allow players to contribute to the course. How amazing is that?
"This event is a great way to combine genuine giving where it's needed with a way to stay home and yet still connect with people from around the world. A friendly game of poker reminds us how life used to be, which hopefully we get back to soon."

Hank Azaria, who played a huge role in the conception of the event.
As if that is not enough, PokerStars will also be letting some lucky players play against the celebrities who will be participating in the event. A portion of the wins will go still go to the charity and the lucky winners may still land some cash prizes in the process.