Baccarat Is Bigger than Poker in Vegas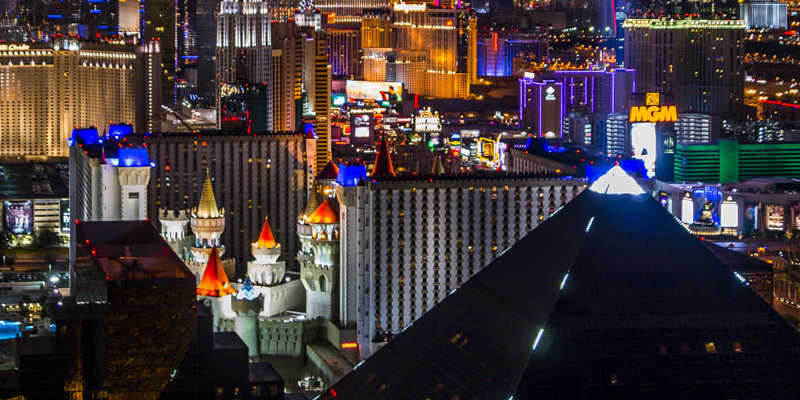 Poker rooms all over Nevada have been reported solid revenues. In fact, according to the figures provided by Nevada Gaming Control Board last Wednesday, the revenue from February 2018 increased in contrast to its February 2017 figures. However, does it really contribute enough to the state's income? What if poker isn't really the main draw in Vegas?
To give you an idea, there are 39 poker rooms in Clark County in Nevada. There was a reported $8.11 million revenue last month which is equivalent to a 2.1 percent increase from February 2017 revenue.
Also, if you will look at the revenue from the last 12 months, Las Vegas poker rooms generated over $107.76 million which is an equivalent to a 1.5 percent in contrast to last year's figures. There are around 470 tables in Las Vegas last month. However, the number typically fluctuates depending on the season.
90% of Nevada Poker Revenue Came From Vegas
Statewide, poker revenue is at $8.96 million. It was a 1.4 percent year-over-year increase. According to statistics, there are 64 poker rooms in Nevada with a combined 590 tables last month.  90% of Nevada's poker income all came from Las Vegas. For the 18 poker rooms located in the Las Vegas Strip, the state's main casino corridor, already generated $5.62 million which also increased by 0.7 percent in its year-over-year figure. There are a total of 276 poker tables located in the Las Vegas Strip.
Vegas Strip poker rooms in the past 12 months generated $78.38 million which is up by less than a percent from last year. Statewide, poker revenue has grown in nine of the last 10 months based on its year-over-year figures. January garnered $9 million. This was the only month that it was technically down by less than 0.1 percent.
Poker vs. Baccarat
Though Vegas has provided a majority of poker revenues, poker isn't much of a contributor to the statewide gaming industry. In fact, statewide gaming win was at $1.017 billion with 59% of the total statewide gamin gaming win was from Las Vegas. However, it is worth noting that the annual gaming win on the strip was down by 0.09%.  This actually makes it the only part of the state that has negative revenue.
If you will look at the numbers, poker only generates 2% of the total gaming revenues in Las Vegas. On the other hand, Baccarat seems to be performing great for Las Vegas, at least for February. There are 355 baccarat tables that have generated $176.3 million in winnings for February. That's 82% more than the revenue generated from the same month last year.
It simply reveals that though poker is quite popular, it is really not the main source of income for the state of Nevada. It is also worth mentioning that baccarat games have grown its popularity considering the jump that it made from 2017 to 2018.
Can we expect Baccarat to grow even more in the coming months? If it is already becoming a trend in Vegas, then we can expect higher revenues from Baccarat and possibly, it can even dwarf even more what poker has been generating.