WSOP Sees Surge in Interest in Multistate Events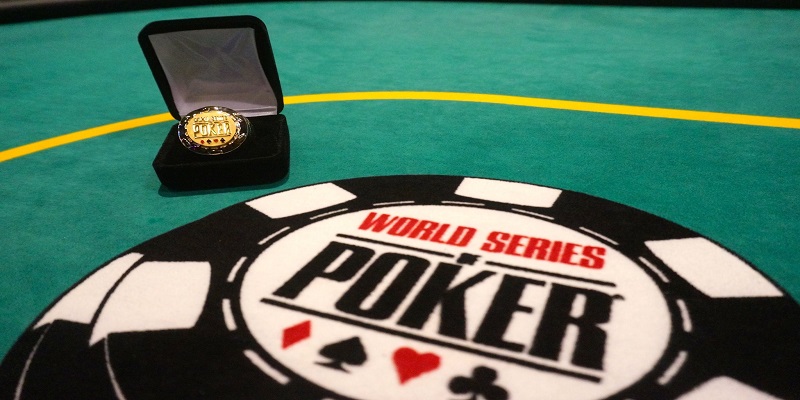 The World Series of Poker is doing well in Las Vegas, by the looks of it. Attendance has grown steadfastly, seeing a piqued interest across a variety of events, and mixed games have had the spotlight for a good while now. Whatever disagreement there may be, it's been handled politely and without causing too much raucous.
But the biggest news is that WSOP.com has now introduced its multistate poker, adding Nevada and New Jersey in the same pool and effectively enabling customers to participate in the same tournaments. Yes, it certainly means a lot of juicy opportunities for the most accomplished players to shine and bag a fair amount in the process.
More specifically, we will be enjoying four online bracelet events, which is unprecedented. With its multistate version of the bracelet event, New Jersey decided to stand out with nearly 3,000 players joining to compete for the glitzy object.
All Eyes on Event No. 10
Event No. 10 has been one of the most substantial tournaments in history. With a buy-in set at $365, it quickly became the largest tournament that WSOP had ever hosted in any of the two participating states.
With over 2,123 entrants, it was a day to cheer for poker in the United States. Bracelets started flying out, too, with William "twoopair" Reymond nabbing the first one and adding $150,000 to his bankroll on the spot.
New Jersey Goes Online
The most telling bit about the whole event was the fact that New Jersey players were allowed to play from their own state, online. A brilliant stroke of marketing and advertising of the importance & convenience of online poker in the US.
According to WSOP.com Head of Online Poker Bill Rini, some 565 players decided to stay home and go on the grid for the events. Such logins most occurred from individuals who were impeded to attend in person because of obligations. Recreational players also had a chance to participate without sacrificing too much time or capital.
It goes to show that online poker will substantially bolster participation and interest in the event, which will, in turn, help it develop even further.
More Bracelets to Fly Around
But the bracelet bonanza is hardly over. More events are, as it is, on the cards. The dates have already been selected, and we can expect poker action coming on:
June 22 at 3:30 PM, featuring the $565 Pot-limit Omaha 6-Handed, Event No. 47
June 29 at 3:30 PM, featuring $1,000 No-limit Hold'em, Event No. 61
June 30 at 3:30 PM, featuring $3,200 High Roller, Event No. 63
Some have called the buy-ins steep for people who are just starting out, but a varied number of satellite events are still up for grabs, allowing as many as 22 seats for Event No. 47.
The fact that WSOP has begun pooling players is auspicious not only for poker alone but for the whole of the burgeoning online industry, which is still struck down by laws. The future, however, seems quite promising and things may be changing soon.