UK's Verdict on the Legality of Loot Boxes May Be on the Horizon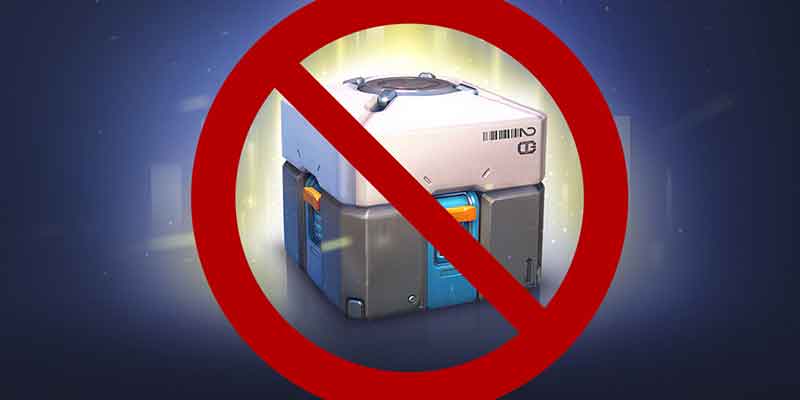 For the past couple of years, loot boxes have been a rather controversial topic owing to the striking similarities that they share with gambling. In several jurisdictions across the world, loot boxes have been subjected to a lot of scrutiny with some countries eventually deciding that they are indeed gambling.
The United Kingdom is one of the places where loot boxes are still being discussed and it seems that discussion may be about to end. According to local media reports, the in-game items may soon be reclassified as gambling products citing claims and concerns that they are teaching children how to gamble.
Now, nothing has been cast in stone just yet. Before that decision arrives, there has to be an investigation – the country's Department for Digital, Culture, Media, and Sports is already looking into this. The body is set to launch an investigation or rather a call for evidence to prove that loot boxes have indeed been promoting gambling.
Over the past several years, loot boxes have grown in popularity and can now be found in several popular video game titles including FIFA which is perhaps the most popular video game series in the country. Other equally popular video games such as Star Wars and other battle royale-style games have also been offering loot boxes.
In fact, as it stands, up to 71 percent of the video games on popular gaming portal Steam have some kind of loot box offering. This eventually raised some eyebrows.
"They are a virtually speculative commodity that only help to normalise and encourage young people to take a chance. All too often this will lead to youngsters developing an addiction to gambling."

Labour MP Carolyn Harris.
What Next for Video Game Developers
Needless to say, game developers used loot boxes as a golden goose of sorts and there is certainly a lot of money that they got from the feature. Ever since the debate on whether loot boxes constitute gambling or not began, many of the video game developers caught on to the fact that time had begun to run out.
That said, some developers have already worked out a system that will ideally replace loot boxes while being more consumer-friendly. Known as Battle Passes on some games, these alternative systems should ideally fix all of the shortcomings of loot boxes while at the same time giving the video game companies the opportunity to make more money.
There is a high chance that the UK might enforce the ban on the loot boxes and it will be very interesting to see how that decision shapes the video game and gambling industries in the country.