The UK Finally Implements Credit Card Gambling Ban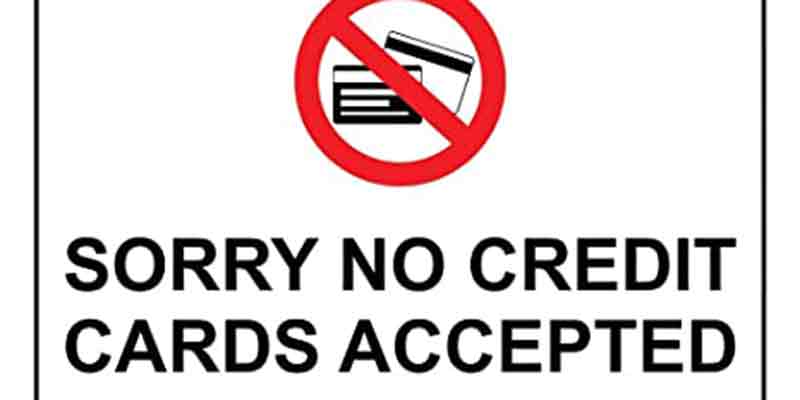 Earlier this year, the United Kingdom Gambling Commission (UKGC) announced that it would be banning the use of credits for gambling activities. On Tuesday, the commission followed through with these plans. As such, gamblers in the United Kingdom will no longer be able to use their credit cards on gambling sites.
According to a recent study, there are over 10 million online gamblers in the United Kingdom and about 800,000 of them had been using credit cards to play. A deeper dive into the findings of the study reveal that about 175,000 of these credit card gamblers are believed to be problem gamblers who are facing financial troubles due to their addiction.
By restricting the use of credit cards on online gambling sites, the gambling commission believes that it will be helping the problem gamblers to desist from gambling with money that they do not have. To ensure that it is as effective as possible, the ban applies to an extensive range of online and offline gambling products. The only ones that have been exempted are non-remote lotteries for products like scratchcards purchased from retail outlets as well as National Lottery tickets.
It is also important to note that the ban will also apply to some e-wallets. The gambling operators will only be allowed to accept payments through e-wallets if those services have mechanisms and measures in place to prevent the use of credit cards for gambling.
Just in Time for the Lockdown
The fight to contain the COVID-19 pandemic is still on and nearly all of the world's population have been forced to stay in their homes. This lockdown has consequently resulted in a significant uptick in online and alternative gambling activities as gamblers try to find alternatives to the retail gambling spaces that are currently closed.
That said, the credit card gambling ban will help reduce financial harm to problem gamblers during the lockdown. Even though there are still no exclusive studies of gambling habits during the lockdown, there has been a significant increase in traffic to online gambling sites. Furthermore, GamCare, a responsible resource provider has also reported a plethora of calls from people who are seeking to remove themselves from its self-exclusion lists.
"What we do know is that contributing factors to the addiction, such as financial distress, isolation, and boredom are increasing with COVID-19."

Anna Hemmings, GamCare chief executive.
There have been a lot of concerns regarding online gambling since the lockdown began with lawmakers calling for more stringent measures to be put in place to prevent gambling-related harm. Some of these concerns have since been elevated now with GamCare reporting that as more people try to remove themselves for self-exclusion lists, the number of people seeking help has also dropped significantly.