Pennsylvanian Online Poker Sector Is Finally Going Live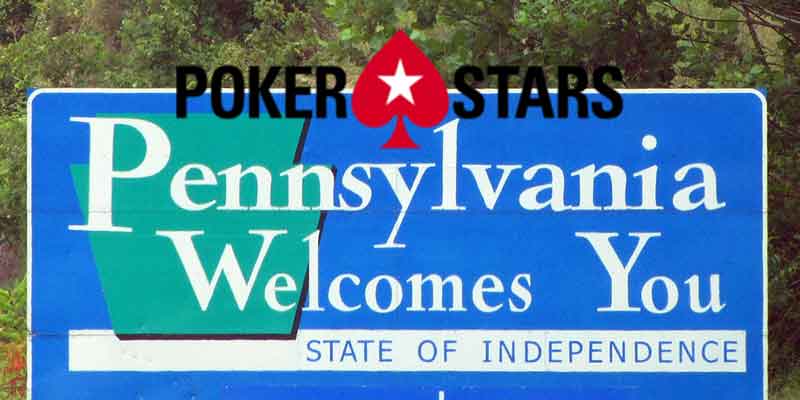 The Keystone State has seen massive growth in its gambling sector thanks to a number of impressive developments. Regardless of that, more developments and new offerings are always welcome and one of the most anticipated ones has been online poker. Well, the wait for the launch of the state's online poker sector is finally coming to an end on Monday, November 4 when The Stars Group, PokerStars' parent company, goes live with an online poker room.
Following a meeting with the Pennsylvania Gaming Control Board (PGCB), PokerStars revealed that it is all set to launch the test phase of its online poker room. This soft-launch will be overseen by the state gaming regulator and it will determine how things play out for the operator. For now, we are betting that it will definitely pass the test and proceed to become a full-fledged online gaming operation.
The public test period is primarily aimed at determining whether the upcoming online gambling operation is fit for the market. Some of the things that the gaming control board will be looking into will include the online poker room's geolocation tools – these tools have to work properly in compliance with the state's gambling laws.
"We have staff prepared to initiate and oversee a test launch this Monday of another online casino gaming site, this one licensed under Mount Airy Casino and their suite of casino-type games. At this juncture, it would include the testing of a poker game," PGCB spokesperson Douglas Harbach commented hinting at eth launch of PokerStars' online poker room.
While the odds of the online poker room going live on Monday are pretty high, nothing is set in stone and there is a possibility that the launch could be pushed back. That is, in case of any issues.
What to Expect
For the online poker venture in Pennsylvania, PokerStars through its parent company has partnered with Mount Airy Casino Resorts, Pocono. Both companies will be responsible for the operation of sports betting and online casino products in the state's rapidly growing gambling market. The desktop client is definitely in the works but it remains unclear whether the soft-launch period will involve the unveiling of a mobile app.
Even so, considering PokerStars' history, it is likely that a mobile online poker app will not be debuted come Monday. Still, this marks a huge leap forward for the state's online gambling scene that has been rather lacking due to the very noticeable space left by the absence of a legal and regulated online poker operation. Things are definitely about to get much better with more launches set to follow, hopefully.