New DOJ Opinion Reverses U.S. Online Gambling Interpretation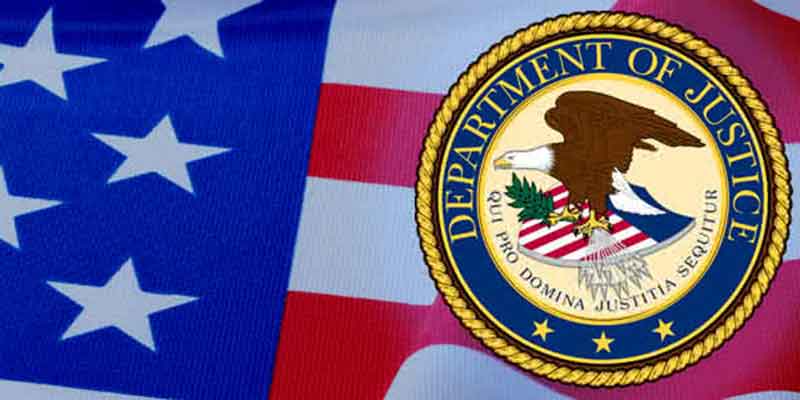 According to the United States Department of Justice, all internet gambling is illegal.
On Monday, a November 2018 opinion that reversed the 2011 opinion on the Wire Act was made public – the 2011 opinion established that the law was only applicable to sports betting. The Department of Justice now says that the 2011 opinion misinterpreted the state's statute and its new opinion encompassed all forms of gambling that cross state boundaries.
This decision to expand the federal prohibition of internet gambling is expected to a cast a shadow on the online gaming industry as operators, state lotteries and related business evaluated the implication of the new opinion as well as the steps that the country's government will take to enforce it. Quite a number of states are going to feel the pinch since the number of states with online gambling industries or have plans for one have increased significantly since the May 2018 Supreme Court ruling that lifted the federal ban on sports betting.
Are Lobbyist Efforts Responsible?
Well, it seems so. A coalition that was backed by Sheldon Adelson, the billionaire casino executive who runs Las Vegas Sands, lobbied the Department of Justice last year to reconsider its 2011 opinion that paved the way for the legalization of online gaming across the country. While the magnitude of their lobbyist's contribution to the reversal remains unknown, it is safe to say that they definitely got what they were looking for.
That said, the businesses that will take the hardest hits are the burgeoning online gaming platforms, which were the actual targets of the Sheldon Adelson-backed lobbying group, and the interstate lottery programs. It is important to note that online gambling within the borders of a state will not be affected by the new opinion. Still, even though there are already a bunch of laws which make the most forms of online gambling totally legal, some other programs have not had to conform to the Wire Act and now that they do, their legality will be seriously hindered.
Impact on State Gaming Industries
States like Pennsylvania and Michigan that have been hard at work bring online gambling to their residents seem to be unfazed by the new opinion simply because, as of now, their gaming is all intrastate and legal within their borders. There is a possibility of a delayed launch but that is just as bad as it may get.
The biggest problem will arise when it comes to banking – the new DOJ opinion implies the banks are at risk of getting sued if they facilitate the exchange of money across state lines for gambling-related activities.