Gov. Charlie Baker Proposes Bill to Legalize Sports Betting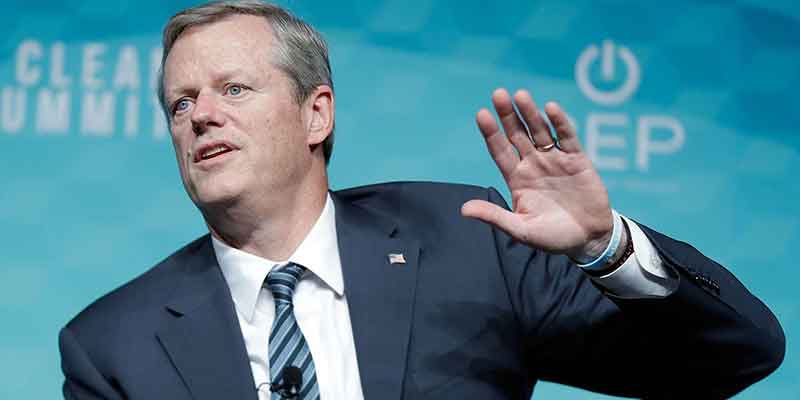 In May 2018 something remarkable happened in the worlds of sports and gambling. After about 26 years within which sports betting was legal in all states but Nevada and a handful of other venues, the United States Supreme Court struck down the Professional and Amateur Sports Protection Act (PASPA), the law that made bookmaking illegal. This decision opened the door for states to decide for themselves whether or not they wanted to have sports betting legalized – states like West Virginia, Pennsylvania, Delaware, Rhode Island, New Mexico, Mississippi, and New Jersey are proceeding are some of the states that have chosen to launch sports betting industries in within their jurisdictions.
Now, it seems like Massachusetts is about to join them. Last Thursday, Charlie Baker, the state's governor announced a proposal to have sports betting legalized. According to a statement released by Gov. Baker's office, the proposal would use the state's existing regulations for gaming licensing which means that the Massachusetts Gaming Commission would be in charge of overseeing the gambling activities and the participants would be required to be of at least 21 years of age to participate. In addition to that, the proposal will also allow online entities like daily fantasy sports operators to be licensed for sports betting.
"Our legislation puts forth a series of commonsense proposals to ensure potential licensees are thoroughly vetted and safeguards are in place to protect against problem gambling and illegal activity," Baker said in a statement.
Naturally, the state expects to reap some profit from the industry and this has been laid out bare in the proposal – there will be a 10 percent tax on sports betting inside land-based casinos while online sports betting operators will be expected to part with 12.5 percent. It has been estimated that these taxes could add up to $35 million in the state's next fiscal year with the proceeds being channeled towards local aid for cities and town in the state.
Good News for New Businesses
Governor Baker's sports betting proposal is quite different from the traditional bills that we have come across before. This is specifically because it makes Massachusetts the first state to allow companies to operate online sports betting without requiring them to be in a financial relationship with any of the state's existing casinos. This is great news for investors who are interested in its gaming market since it will make it easier for new businesses to secure gaming licenses.
Under normal circumstances, this plan would certainly draw some concerns from the state's emerging gambling industry which has invested billions in gambling facilities and also intends to add sports betting. However, it is highly unlikely the casino operators will be spoiling for a fight simply because, under the new proposal, they will also be able to build their own in-house sportsbooks as well as mobile and online offerings