Defiance After Sarah Harrison's Warning over Sexist Event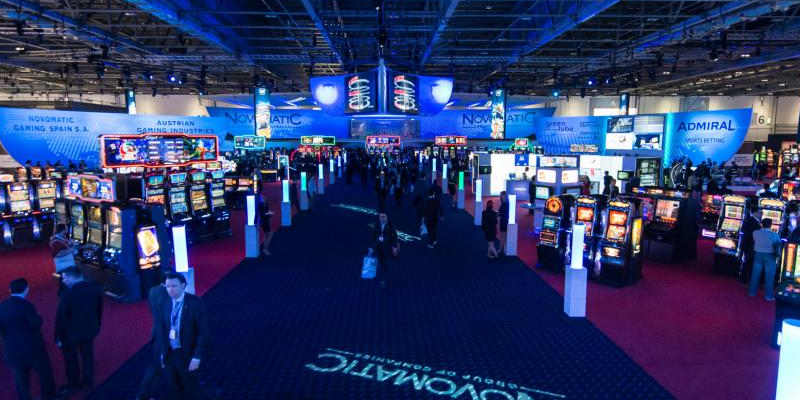 It is true that over the years, gambling has targeted men. Probably it is because of how men conduct themselves and have ingrained risky behaviors. However, given how times have changed, chief executive of the Gambling Commission Sarah Harrison mentioned that the body could boycott future ICE Total Gaming Events for the fact that these events make female employees wear "little more than swimsuits" while men dress in suits.
However, the event's manager said that the complaint raised by Harrison was directed only to a small number of companies in the event. Kate Chambers, the managing director of ICE London, also mentioned that the exhibitors were encouraged to present women with respect.
ICE Total Gaming Event
The ICE Total Gaming Event that was held at London's ExCel Centre was a platform for the industry to showcase different products that companies provide in the market. Participants in this event include betting companies, technology providers, and casino operators.
In a report made by the Guardian newspaper that attended the event, they were able to speak to some of the women who worked there. One of them mentioned that she was paid £100 per day to work on a stand. She mentioned that "Somebody asked me yesterday how much I would charge, indicating that the request referred to sex".
She mentioned that the "closest thing to the Presidents Club dinner" which she referred to as the men-only event that is attended by celebrities, politicians, and businessmen.
Sarah Harrison mentioned to BBC Radio 4's programme that she is dismayed by the gender disparity showed on the event. Women who were doing promotional work were having revealing clothing.
According to her, "The men were wearing smart suits and women were being asked to wear not much more than swimsuits. That's totally unacceptable, it's not reflective of the modern economy".
She also mentioned that this isn't about political correctness but rather it is about good regulations and good governance. She also pointed that businesses with more diverse workforce should have better decisions.
Defiance by ICE
Less than 24 hours from Sarah Harrison's threat to boycott ICE events, gaming software company Microgaming was able to kick off the conference with a Playboy-themed dance show. In addition to this, Endorphina, another gambling company included pole dancers on its stand to entertain a male-dominant audience. Some of them even filmed on their phones and even had pictures with the women. The women who performed were only wearing fishnet stockings, lingerie, and high heels while performing in front of a screen that says "provocative" and "sensual".
Given the warning provided to them by the commission, could there be repercussions waiting after this event? It seemed that sexual content has become part of the norm for these events. Is it also time to implement changes in how the gambling industry markets itself? Could this be the start of a new trend or the practice of using women in sexy clothing simply too hard to remove all of a sudden? In fact, Formula One has recently replaced its "grid girls" while Darts events also stayed away from the use of "walk-on girls".