Chris Moneymaker Launches His Poker Series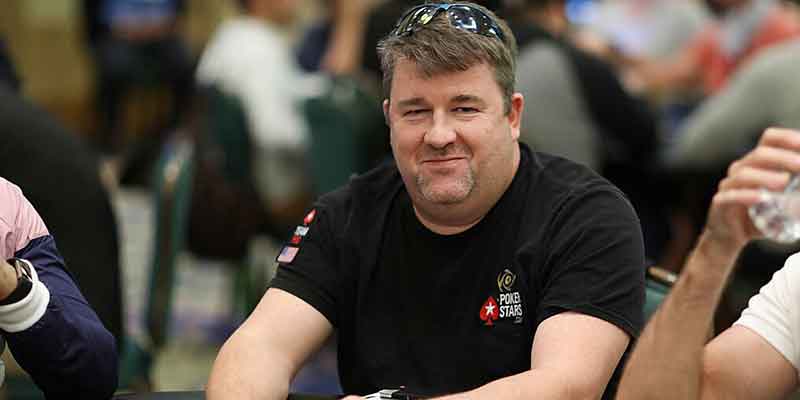 PokerStars ambassador and renowned poker pro Chris Moneymaker has recently unveiled a Moneymaker Poker Series in Australia and the United States. Considered to be one of the biggest names in the world of poker, the 2003 champion certainly likes to gamble and he is doing just that with his new Moneymaker Poker Series that is scheduled as follows:
July 22-28 Brisbane Australia (Acacia Ridge)
July 30-August 3 Adelaide, Australia (Royal Poker Club)
August 14-18 Edinburg, Texas (The House Club Poker Room and Lounge)
August 20-25 Corpus Christi, Texas (Poker Kings Card House)
While the buy-ins and full schedules for each and every stop of the poker series are yet to be released, the poker pro has hinted that he is aiming for a "$500 Main Event buy-in" at each of the specified locations. He also said that the entry fees for the poker series will be dependent on the market.
Previous "Moneymaker" Events
This will not be the first time that Chris Moneymaker will be headlining a poker event. Earlier this year, PokerStars gave United States-based poker players a one-off poke tour with a $86 buy-in that offered them the opportunity to win a $30,000 Platinum Pass in addition to the money in the prize pool. Dubbed, the Moneymaker PSPC Tour, the poker series commemorated the 15th anniversary of the poker star winning the WSOP Main in Event back in 2003.
The Moneymaker PSPC Tour comprised of a total of eight live poker venues with a ninth event that went down online at PokerStarsNJ.com for players in New Jersey.
"It's been 15 years since the big win and it only feels like yesterday. It was one of the most incredible experiences of my life and I want to give someone else the opportunity to feel that #winningmoment," Chris Moneymaker tweeted at the time.
There is very little doubt that the upcoming Moneymaker Poker Series will be just as successful as the Moneymaker PSPC Tour. However, one of the areas that the series is set to stop at has raised some eyebrows. That happens to be Texas.
The Situation in Texas
Technically, gambling is illegal in Texas unless it is being carried out on an Indian reservation. Even so, poker players in the state may have found a loophole in the law and they have been able to operate legally. The poker rooms operate in a different manner from other regular card room – to be on the safe side of the law, they do not charge rake or sell alcohol as other card rooms do. Instead, they rely on membership and seat fees that players pay to access the club and participate in the poker games.
In preparation for the start of his poker series, Chris Moneymaker has urged Texans to support these local poker clubs.