Rutter's Selects Penn National as Its Preferred VGT Operator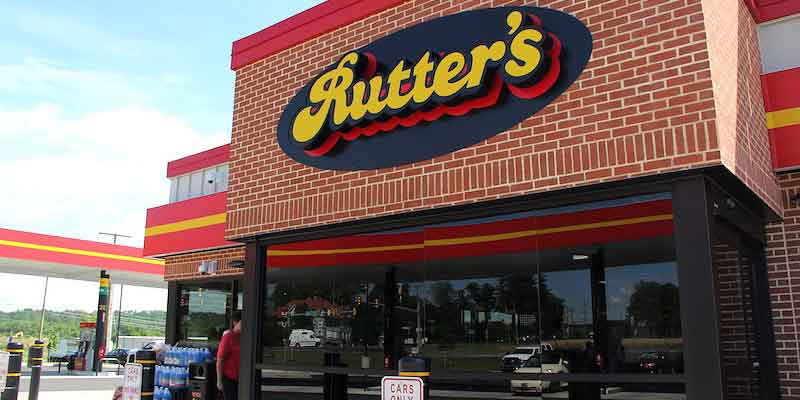 Pennsylvania convenience store chain Rutter's on January 7 announced that it has selected an affiliate of renowned casino operator Penn National Gaming to operate video gaming terminals (VGTs) at its 20 properties. Now, at least 20 of the convenience store's establishments are expected to receive initial and official approval to features the video gaming terminals – this will be granted by the Pennsylvania Gaming Control Board.
Rutter's is perhaps the oldest vertically integrated food company in the United States and it is currently considered to be an industry leader thanks to its commitment to the delivery of the latest advancements in technology, philanthropy, sustainability, and consumer marketing. As of this writing, the company owns and operates more than 70 convenience stores across Maryland, Pennsylvania, and West Virginia.
According to Scott Hartman, the president, and chief executive of Rutter's Penn National was chosen because both organizations share a number of attributes which include storied histories in the Keystone State as well as proven commitment to the communities that they serve.
VGT Law in Pennsylvania
As stipulated in the gaming expansion laws that were signed by Governor Wolf in October 2017, facilities or establishments would be able to host up five video gaming terminals in their stores so long as they met the required eligibility criteria. These video gaming terminals are very similar to slot machines, and the state's laws set the maximum bets at $5 with maximum payouts of $1,000 with the winnings being paid out at redemption machines located on the various sites where the terminals will be located. Also, the minimum age for participation in video game terminal gaming in 21 – to ensure that this adhered to, some of the measures that have been stipulated in the law require that the terminals be located in areas segregated from minors and be under the observation of the facilities' employees.
As it stands, Penn National has already obtained a conditional license to operate video gaming terminals around the Commonwealth from the state gaming control board. The conditional license is still subject to final regulatory approval from the regulator. On the same note, Rutter's has also filed an application with the Pennsylvania Gaming Control Board to host its terminals at its initial 20 stores.
Penn National has reached yet another milestone by being selected to be the preferred operator of Rutter's video gaming terminals – late last year, a casino owned by the gaming operator became the firsts to go live with sports betting in the Keystone State. Hollywood Casino at Penn National Race Course, the property, is currently operating as a temporary sportsbook as its main betting facility is still under construction.