Delaware Legalizes Landbased Sports Betting First!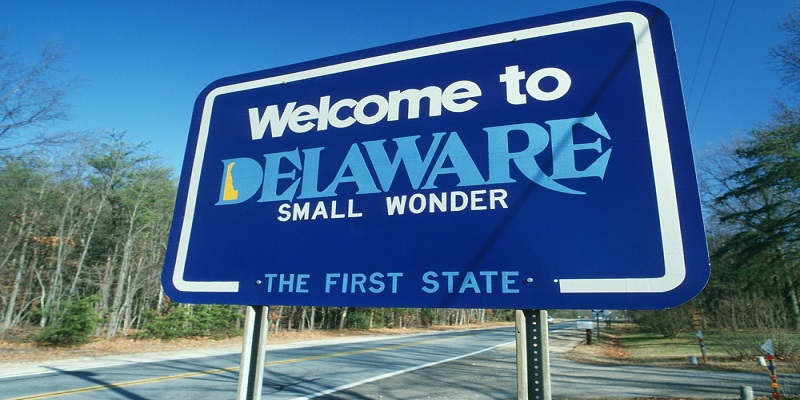 Delaware has become the first state for legalized sports betting following the recent debacle of PASPA, a piece of legislation that had kept the activity at bay for years. Now that the sluice gates of sports betting have finally been pried open, all the winnings will go your way!
It's hardly only states that are scrambling for purchase in the exciting new world of sports legalization. The Internal Revenue Service (IRS) has been quick to act and explain hopeful enthusiasts that the United States will most likely tax all proceedings won through gambling.
National Tax Office managing director at CBIZ MHM in Washington Bill Smith has elaborated on that, pointing out that all winnings will be "tacked on" on other income, gamers may have.
Delaware, A Bright Sports Betting Future
The sports wagering bonanza is slated to arrive on Tuesday at 1:30 PM Delaware time and it will be hosted in three casinos. Unlike Europe, where sports betting has its own dens to call home – the bookmakers, the activity is passed up to land-based casinos.
Delaware has been the quickest state to enact such sweeping changes mere weeks after the 1992 PASPA was repealed by SCOTUS. Even then, we ought to mention that Delaware had already been partly familiar with sports betting, even prior to the repeal of the ban, and had dabbled in parlay betting and multi-games bets on football.
The Expanding Top Wagers in Sports Gambling
What does the legalization of the segment mean for gamblers? The upshots are quite telling! People who love to bet will also be allowed to do so on the most popular type of bet out there, namely match bets and tournament wagers.
But even more importantly still is the fact that Delaware overtook the main proponent of all things shaped gambling – New Jersey. The move also explains how easy it is to push on with actual changes.
Of course, Delaware need not limit itself to a few bets. Live betting, which is the crowd's favorite, may soon take root too. Pennsylvania, West Virginia, and Mississippi are also looking to legalize sports betting.
The Devilishly Taxable Conundrum
Now, taxation wise, the state mandates that gamers may "deduct their gambling losses up to the amount of gambling income," which is a relief. However, the proviso is that they need to "itemize their deductions" rather than take them as a "standard deduction".
Meanwhile, between 2018 and 2025 more regulatory changes will take place. For example, gamblers need to deduct their expense for travelling and at a particular casino and add them as actual gambling losses when crunching the numbers for deduction. This is a change for the current legislation where gamblers can simply jot those down as business expenses.
A Glimmer of Hope for Online Sports Betting?
Online sports betting, and any form of online gambling are currently much contested. The fact that casinos will run sports betting is somewhat of a relief as it will save some time in establishing a new framework for the activity. However, without proper bookmakers and their backing, it may take a while for online sports betting to take off.